24 million Americans will take out an unsecured personal loan this year, and that number is expected to rise in the years to come. So what exactly can you do with a personal loan?
Debt consolidation
is one of the most popular uses because many consumers with credit card debt can find a better interest rate with a personal loan.
Instead of making monthly payments to multiple credit card companies, each with a different due date and interest rate, you might be able to beat that expensive APR with a loan. You can then pay off all of your credit cards (or other debts with high interest levels).
You simply make one fixed payment for a predetermined period of time. With more than $729 billion of credit card debt in America, it's no surprise why using a personal loan for debt consolidation is a common choice.
Many people use personal loans for other expenses as well. They're usually reserved for expensive items that are difficult, if not impossible, to pay for all at once even if you have a beefed-up savings account.
For example, you might need a new roof or want to update your kitchen before you sell your house. Or perhaps your wedding plans cost more than your current cash flow or you need money to help pay for an adoption.
Personal loans make it easy to finance big-ticket items without draining your savings all at once. And while banks and credit unions have historically been the place to go for personal loans, online lenders now offer easy access to financing, often with lower interest rates.
How We Found the Best Online Personal Loans
We reviewed countless lenders to come up with our five best places to get a personal loan online.
To make it to our list, each lender had to meet the following five criteria:
Diversity in options
Wide borrower approval rate
Dependability (or strong reputation and reviews from borrowers)
Competitive rates — because regardless of what you're using your loan funds for, you want it to cost as little as possible
Special features, since many online lenders provide convenient perks and services for borrowers.
Note: Geographic availability was also an important factor we considered.
Because each state has different regulations, many online lenders only focus on a few select locations when they first open. Then as they gain traction, they move into more and more states. We know our readers live all over the country, so we focused on lenders with a large geographic footprint.
Without further adieu, we present the eight best online personal loans. Because we included lenders focusing on different types of borrowers, we encourage you to read through the list to find the best fit for you.
Prosper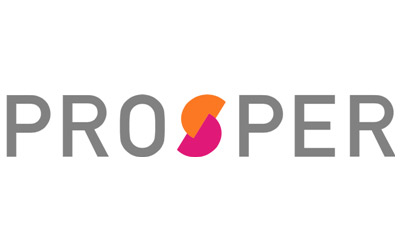 If you're interested in a peer-to-peer loan, check out Prosper. Rather than submitting a loan application and getting an answer right away, your loan needs to get funded by investors.
They'll review key components of your request along with a snapshot of your credit profile. While the process is a bit slower because of this extra step, it opens the door for a wider range of borrowers.
What's the minimum credit score?
You'll need at least a 640 but the company says that the average borrower boasts a 710 credit score. There's no exact minimum for income requirements, but again the average for a Prosper borrower is over $88,000 per year.
How much can you borrow with a Prosper loan?
Amounts start at $2,000 and are capped at $35,000. Since more credit types are accepted, there's a broader range of APRs, moving anywhere between 5.99% and 36%.
You can also choose between loan terms, which last either three years or five years. You're likely to save money on interest with the shorter term, but you can potentially lower your monthly payment amount if you spread it out over the longer period.
Expect to pay an origination fee with your Prosper loan, which can cost anywhere between 1% and 5% of your loan amount. The fee comes directly out of your loan funds before they're deposited into your bank account.
Read our full review of Prosper
Upstart
Upstart offers personal loans particularly for younger individuals who may not have an extensive credit history. Most borrowers are actually in their early 20s to mid-30s, and many of whom have recently graduated from college.
Rather than focusing solely on credit score, Upstart considers other factors as well when considering each loan application.
For instance, the lender also looks at your education and work history. If you're just out of college, they may look at things like SAT score and GPA. If you're older, they'll look more extensively at your work history.
Upstart's interest rates start at 6.4% and go up to 29.99% — quite a competitive range. You can borrow anywhere between $1,000 and $50,000 for up to five years, but you'll need a credit score of at least 620 (with the average coming in at 692). If you hit financial troubles, Upstart also offers flexible repayment terms.
Another neat feature is that you can get a loan for a partnering coding bootcamp, even if you don't have a job or a college degree. This helps you invest in yourself by getting experience in a high demand industry. It's no surprise Upstart places a high value on tech skills since it was founded by three former Google staff members.
If you have a solid work or education history that shows you're a reliable person, you could find the online personal loan you need with Upstart. Each underwriting process is tailored specifically to the individual giving you the best chance for success.
Read our full review of Upstart
Payoff
Payoff allows you to do just that: pay off your credit card debt, and instead manage a single installment loan with what could very well be a lower interest rate.
Many Payoff borrowers also experience an increase in their credit score, averaging at least 40 points when paying off $5,000 or more in credit card debt.
Loans start off at $5,000 and go up to $35,000 depending on your needs. APRs range from 8% to 25%, which includes an origination fee of 2% to 5%. Loan terms are also flexible, lasting between two and five years.
Loans from Payoff are unsecured, so don't worry about putting up any collateral just to get approved. In order to qualify, however, you'll need to meet a few minimum requirements. First, your credit score must be 660 or higher. Your debt-to-income ratio must be 50% or less and you should also have at least three years of good credit.
Expect to need at least two open and satisfactory trade lines on your credit report, with only one being an installment loan in the last 12 months. Finally, you can't have any current delinquencies and any from the last 12 months should be for 90 days or less. If you meet these requirements, a Payoff loan may be a good fit for you.
What else makes a Payoff loan stand out? Once you take out a loan, you're entitled to some nice "member benefits." Most notable is the free FICO score you receive each and every month. This helps you track your progress in improving your credit score as you pay down your debt.
You get job loss support in case you lose your job, and check-in calls throughout the year with the member experience team. Also interesting is Payoff's dedication to "empowerment science," giving you access to personality, stress, and cash flow assessments.
Read our full review of Payoff
Best Egg
For borrowers with good credit seeking competitive interest rates, Best Egg is a strong option to consider. Having funded more than $2 billion since its opening in 2014, Best Egg has assisted 200,000 clients.
For those with the strongest credit scores and an annual income of at least $100,000, APRs are as low as 5.99%. Otherwise, they range up to 29.99%.
Loan amounts are as low as $2,000 and as high as $50,000 if you meet special qualifications. Origination fees range between 0.99% and 5.99% and are taken out of your funds.
Once you've had a loan for at least six months with Best Egg, you can actually apply for a second loan if necessary. Your combined balances can't exceed $50,000 but it gives you more flexibility in your financing where many lenders prohibit more than one outstanding loan.
Most Best Egg borrowers use their funds to consolidate debt, but you can use the money for just about anything. Whether it's for medical expenses, a new kitchen, or your upcoming wedding, Best Egg allows for a large variety of loan purposes.
If you have strong credit and are in a relatively high-income bracket, you can take advantage of some pretty competitive loan terms with Best Egg. It's quick and easy to get an offer and won't hurt your credit score. In fact, you won't have any hard pull at all until you're ready to sign your loan agreement.
Read our full review of Best Egg
Avant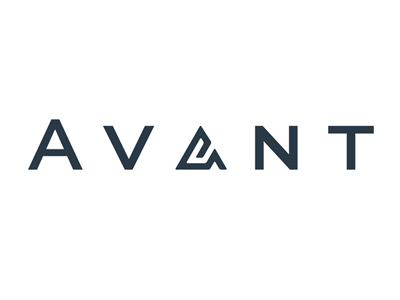 Avant has served close to half a million borrowers since opening its doors online in 2012. It's a great middle-of-the-road option because most Avant borrowers have either average or above average credit. The average score range is actually between 600 and 700.
If you have strong credit, you can get an APR as low as 9.95%. Loan sizes range anywhere from $1,000 to $35,000; with such a low minimum, you can get a low-rate loan for a short-term need, whereas many other lenders require a minimum of $5,000.
Many Avant borrowers use their loan for debt consolidation and the lender states that six months into the loan, those borrowers see an average 12 point increase in their credit scores. You actually get to track your VantageScore for free each month as an Avant borrower. And as an added bonus for borrowers in debt consolidation, you get access to ReadyforZero, a free online debt management tool.
Another unique feature offered by Avant is the late fee forgiveness program. If you're late making your payment, you'll be charged a late fee. If, however, you pay your next three consecutive bills on time, your fee will be refunded in full.
Avant also holds true to the idea of a high-tech online lender. You can access your loan dashboard either online or through a smartphone app, making this online lender user-friendly and competitive.
LendingClub
One of the country's oldest peer-to-peer lenders, LendingClub offers unsecured personal loans to a wide range of borrowers. While the average credit score is relatively high, it's still possible to get your loan funded with a lower score.
The maximum loan is higher than most lenders at $40,000 and the minimum loan amount is just $1,000. Your fixed interest rate can range anywhere between 5.32% and 30.99%. That's quite a wide range so clearly, credit score plays an important factor in determining the total cost of your loan.
On top of your monthly payments, you'll be charged an origination loan when you get your cash. Again depending on your credit, you'll pay anywhere between 1% and 6% of your loan amount. On the maximum $40,000 loan, that can cost as low as $400 or as much as $2,400. You don't need the money upfront, the fee will simply be taken out of your loan funds before you receive them.
Wondering about LendingClub's credit requirements?
At a minimum, you'll need a 600, but most successful applicants are closer to a 700 score. There isn't a salary requirement but the average is just shy of $80,000.
Once you apply, you can choose from a variety of loan terms to best suit your budget and desired repayment term. As a P2P lender, investors will need to fund your loan request. During that process, you'll need to start submitting financial documentation to support your application.
Read our full review of LendingClub
OneMain
Having bad credit doesn't mean you can't work with an established lender like OneMain. APRs are above average, ranging from 25.10% to 36% but the minimum credit score is only 550.
While most OneMain loans are secured with collateral such as a vehicle, you might qualify for an unsecured loan if you pay a higher APR. You can potentially borrow as little as $1,500 or as much as $25,000 depending on what you qualify for during the application process.
OneMain certainly has a strong track record, serving over 10 million customers total. With over 1,700 physical branches across the country, it's easy to get in-person support whenever you need it.
You can apply online, but if there's a OneMain branch nearby, you'll need to go in for a meeting to verify information before finalizing your loan agreement. This final step can be performed over the phone if you don't live near a physical location.
Once you've received a personal loan from OneMain, you get to choose from several flexible payment options. You can pay online or through the lender's smartphone app.
There are also traditional payment options, such as at a OneMain branch or through the mail. Finally, you can even stop at a Walmart to pay there. It's an extremely easy and transparent process, particularly if you need access to bad credit financing.
Read our full review of OneMain
Why Online Lenders?
Online lenders are a fast-growing segment in the personal loan space. In fact, in 2015 they closed between $20 and $40 billion in loans.
By 2020, that number is expected to grow to $90 billion. It's still a drop in the bucket compared to the $3.5 trillion consumer lending market, but it goes to show just how much room for growth there actually is.
So why choose an online lender instead of a national bank or local credit union? Compared to many traditional financial institutions, online lenders typically help people from all types of backgrounds, even underserved markets of individuals with bad credit or no credit history at all. But online loans can be beneficial to those with good and excellent credit as well.
Rates are often more competitive than banks because online lenders don't have to worry about paying for brick and mortar branches and the staff members they would hold. With much lower overhead costs, many online lenders pass those savings onto borrowers.
When looking for the best online personal loan, it's important to understand how the lenders are different. There are three basic types: a direct lender, a loan marketplace, and a peer to peer (P2P) lender.
A direct lender actually finances and services the loan you take out, while a loan marketplace, on the other hand, allows you to fill out one application and receive multiple offers from different lenders. A P2P lender services your loan but actually finances it through one or more investors.
What's the Application Process Like?
Most online lenders provide a quick and easy application process that — you guessed it — you can complete online. Many offer a pre-approval process where you can enter in your basic information and get a loan offer. That way you can check your rates before having a hard check on your credit report.
Then, you verify all of your personal and financial information by completing the full application. You'll answer more questions and upload supporting documents (i.e. copies of your driver's license or passport, pay stubs/ bank statements, etc.).
Don't be disheartened! The whole process is extremely fast. Whereas a traditional lender might take a couple of weeks to qualify you for a loan and get back to you, with an online lender you can complete the whole process and get your money within days.