Tired of renting? Perhaps it's time to purchase your first home.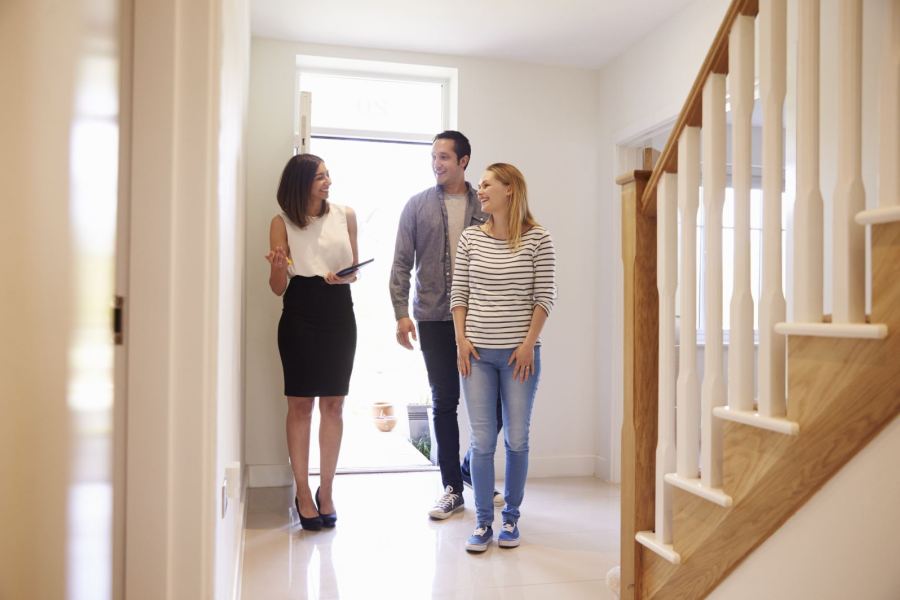 Exciting and scary at the same time, but the good news is that you don't necessarily need a load of cash in the bank for a down payment. And not having a perfect credit score doesn't mean you won't qualify.
In fact, there are scores of first-time home buyer grants and programs to help you secure the funds/financing you need to purchase your first home.
Read on to learn more:
Federal Housing Administration (FHA) Loans
FHA loans are a popular option for first-time homebuyers that have past credit challenges and minimal funds to put down on the purchase of a new home.
Backed by the federal government, they allow you to qualify with a minimum credit score of 580 and down payment of only 3.5 percent.
And if your credit score is between 500 and 579, you may qualify with a downpayment of 10 percent, but expect a higher interest rate to offset risk. (Some lenders have a higher credit score criteria, usually around 620, to qualify).
To qualify, you should also:
Have a steady employment history of at least two years (this number may be higher for self-employed borrowers)
Only consider this option if you plan to occupy the home as your primary residence
Have front-end and back-end ratios that meet the lender's minimum criteria (a safe bet is 31 to 40 and 43 to 50 percent)
Be prepared to get an FHA property appraisal.
Another major benefit is that you can still qualify if you filed for bankruptcy as long as two years have passed. However, you should expect to pay private mortgage insurance for the duration of the loan if your LTV ratio is less than 90 percent at the time of closing.
If it's lower, you'll have to pay for 11 years (unless the loan is paid off earlier). These proceeds are used to cover the lender in the event the borrower defaults on the loan.
Loan limits vary by area, but most cap out at $294,515 (single unit) and $679,650 for high-income areas). You can view the loan limits for your area here.
Energy Efficient Mortgage Program
Through this program, homebuyers roll the cost of energy efficient improvements into their FHA mortgage. Doing so will not alter your minimum down payment requirement, and the amount financed for the EEM package won't have a bearing on the loan limit.
You'll need to work with your lender to determine how much of an EEM benefit you qualify for.
Fannie Mae
Fannie Mae collaborates with scores of lenders to offer single-family and multifamily mortgages to consumers. For first-time homebuyers in search of low down payment solutions, their HomeReady and 97% LTV mortgage options may be worth considering.
HomeReady Mortgage Program
The HomeReady Mortgage program is ideal for first-time homebuyers with a credit score of at least 620, but with minimal income and low cash reserves.
The minimum down payment is as low as 3 percent, and mortgage insurance can be canceled once you reach 20 percent in equity. This program also offers more competitive mortgage rates if your credit score is 680 or higher.
97% LTV Mortgages
If you can't afford to make a down payment of 20 percent but want to buy your first home, this loan option may suit your needs. In a nutshell, 97% LTV mortgages from Fannie Mae allow you to make a down payment of only 3 percent (assuming you meet all other loan criteria).
You must be pursuing a fixed rate mortgage to qualify, and the home must be used as your primary residence (and not an investment property).
Freddie Mac
Similar to Fannie Mae, Freddie Mac is another entity that offers competitive mortgage products to lenders to help home buyers fulfill their dream of homeownership.
Among their most notable products for first-time homebuyers is the Home Possible mortgage, which caters to low and moderate income homebuyers in communities that are either excessive in cost or underserved.
Home Possible Mortgages
Buyers can choose from the 95% LTV (Home Possible) or 97% LTV (Home Possible Advantage) option.
Both are accompanied by flexible mortgage terms, low down payment minimums and cancellable mortgage insurance once the balance of the loan reaches 79 percent or lower of the property's appraised value. And even if you don't have a credit score, you may be eligible for a mortgage with as little as five percent down.
United States Department of Agriculture (USDA) Loans
Considering a home in a rural area? You may qualify for 100 percent financing through the USDA loan program.
This program is ideal for first-time homebuyers because it does not mandate that a down payment is made, and the credit score criteria is a little less stringent than what you find with some conventional loan products. To determine if the area you're considering qualifies, use this tool from the USDA's website.
Veterans Administration (VA) Loans
If you're an active Service member, Veteran, or surviving spouse, you may be eligible for a mortgage through the VA Home Loan Program.
Their mortgages are ideal for first-time homebuyers because there are little to no upfront costs. In addition, no down payment is required and you will not be assessed mortgage insurance. Borrowers can usually qualify with a credit score of 640 or higher.
Native American Direct Loan
If you're a Native American Veteran looking to purchase your home loan, this program may help you get the financing you need. Loans are limited to $424,100 but come with no down payment, minimal closing costs, and no PMI.
They are also much easier to qualify for than traditional mortgage products. Your home must exist or be built on Federal Trust Land, and the mortgage is for a 30-year term at a fixed rate.
HUD's Good Neighbor Next Door (GNND) Sales Program
Those working in public service roles, including law enforcement officers, teachers, firefighters, and emergency medical technicians, can take advantage of 50 percent off the HUD appraised value of select homes through HUD's GNND Sales program.
The only catch is that the home must be located in a revitalization area, and you must commit to staying for 36 months. You must also act fact as homes are only listed for sale during a seven-day window.
HUD Dollar Homes Program
first-time homebuyers looking for the deal of a lifetime should also check out one dollar homes offered by HUD. These are foreclosed FHA properties that have lingered on HUD's website for over 6 months. The options may be limited, but it's worth a glance as you never know when a deal may appear.
HUD 203(k) Rehab Loans
Do you have your eyes set on a fixer-upper? Check out HUD 203(k) loans, which are backed by the FHA and grants additional funding to homebuyers to have renovations completed. Instead of taking out a second loan, this loan allows you to roll renovation costs into the mortgage.
See also: How to Buy a HUD Home (And When You Should)
Other Homebuyer Grants and Programs
To find first-time home buyer grants and programs in your local area, visit HUD's website. Upon arrival, select your state of residence and you'll be directed to a list of resources that can help you find housing counseling agencies and assistance programs that may be available to you.