Purchasing a motorcycle can be an exciting experience, but it's also a big financial decision. That means it's wise to take your time when considering all of the financing options so you can make a smart choice.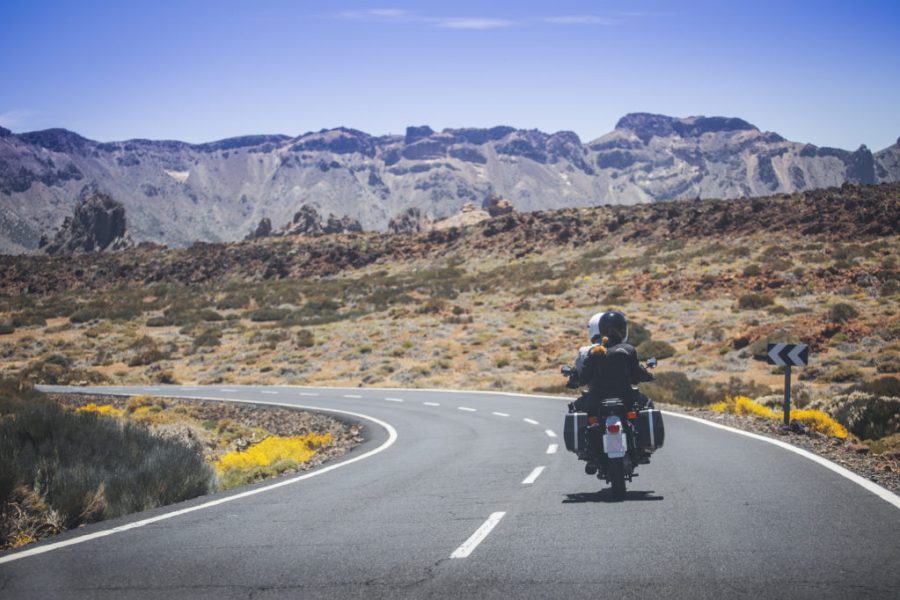 If you're not paying for your motorcycle with cash, you have plenty of other options available to get the funds you need. Whether you're using your new bike as your main mode of transportation or to take some weekend joyrides, you can rest easy knowing you've found a deal that works for your wallet.
Motorcycle Loans vs. Auto Loans: What's the Difference?
Most lenders do not classify a motorcycle as an eligible type of vehicle for a traditional auto loan. That means you may need to look beyond traditional auto lenders to get a loan for a motorcycle.
Because motorcycles are generally considered recreational vehicles, you may find them eligible under recreational loans — the same kind you'd get for a boat or RV.
Expect to find interest rates for motorcycles to be slightly higher than auto loans, regardless of the type of financing you choose. Depending on the financial institution you choose, the loan terms may also vary.
The max for a motorcycle loan is generally around 72 months (6 years) while most auto lenders let you finance a car up to 84 months (7 years). The exact details, of course, depend on both your lender and your chosen bike.
Another difference between auto loans and motorcycle loans is that you often need extra accessories to go with your new motorcycle. In addition to things like an extended warranty, you'll also likely need some gear, like a helmet and protective clothing.
Some lenders allow for accessories to be included in the loan, while others do not. If you want any of these add-ons, figure out ahead of time how you plan on paying for them. You may need to use this as part of your criteria when selecting a financing option to make sure you can pay for everything you need and get on the road right away.
How to Finance Your Motorcycle
While you generally can't use an auto loan to finance your motorcycle, you do have several options. Here are the three most common ways to pay for a motorcycle:
Motorcycle loan
Personal loan
Dealership or manufacturer financing
Let's take a quick look at each one to see the differences.
Best Online Motorcycle Lenders
Some lenders allow you to apply specifically for a motorcycle loan. There are loans available for all credit types, and a few even offer discounts on your APR if you're already a member of the financial institution.
LendingTree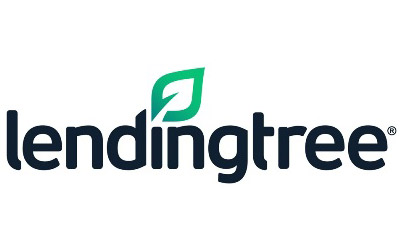 LendingTree lets you compare motorcycle loan rates and terms from multiple lenders by simply using a single application form. Loans are available for cruisers, sports bikes, touring, dual sports, scooters, and mopeds.
How much can you borrow for a motorcycle loan?
Loan amounts start at $1,000 and there's no upper limit on the maximum loan amount. Qualification entails a credit check and providing proof of income. Minimum credit scores vary depending on the lender, so there's no hard fast rule on what kind of credit you need to be eligible.
In fact, LendingTree even advertises that it can work with borrowers who have less than perfect credit. However, the lower the credit score you have, the higher the APR you can expect to pay. Your existing debt to income ratio may also impact how large of a motorcycle loan you can finance through LendingTree.
LendingTree also offers a quick and easy prequalification process that gives you up to five loan offers. You just need to supply your social security number, motorcycle make and year, and estimated purchase price.
Read our full review of LendingTree
Altra Federal Credit Union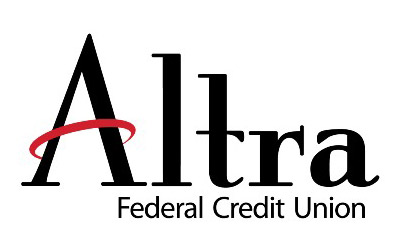 Altra Federal Credit Union offers low rates and unique discounts for members looking for a motorcycle loan. If you're worried about qualifying as an Altra FCU member, don't worry — there are a number of easy ways you can join.
When it comes to motorcycle loans, Altra's rates are competitive, starting as low as 3.29% APR. This takes into account a number of discounts, including a best rate discount if you have an Altra Checking account with direct deposit and eStatements.
You can get an additional discount if you have an existing Altra credit card. Finally, you can get another discount if you refinance your motorcycle loan from another lender.
Loan terms with Altra can be as long as 84 months. Your exact loan terms and rates are based on the following factors:
Altra account relationships
Credit history
Selected payment method
Vehicle information
Age and mileage of the motorcycle
Altra FCU keeps the application process extremely easy. You can get started at a branch or can call or apply online at any time.
Wells Fargo
Wells Fargo offers a number of specialty vehicle loans, including those for motorcycles. You can't apply directly online, but instead, have to call Wells Fargo during specific times:
Monday through Friday, 7:00 a.m. to 11:00 p.m. Central
Saturday and Sunday, 7:00 a.m. to 9:00 p.m. Central
When getting a motorcycle loan through Wells Fargo, you don't need to worry about out-of-pocket costs or origination fees. If you're approved, the funding process is also quick, particularly considering the application process isn't online. You can get your motorcycle loan funds within one to two days.
You can also take advantage of extra savings if you're an existing Wells Fargo customer. If you have a checking account with the bank and sign up for automatic payments, you could qualify for a reduction on your interest rate. All borrowers getting a motorcycle loan through Wells Fargo also don't have to worry about any penalty fees for an early payoff.
Personal Loans for Motorcycles
Most personal loan companies provide financing for motorcycles even if it's not specifically branded as a motorcycle loan. With many lenders, this kind of loan is considered a "major purchase" and you can qualify just as you would if you were using the loan funds for something like a wedding or a vacation.
One of the benefits of using a personal loan to buy your motorcycle is that you typically get your funds deposited straight into your bank account. That helps you negotiate with the seller because you're essentially a cash buyer. It also gives you more options for buying your motorcycle used.
Additionally, you can use the money to finance gear as well. Just be sure to calculate how much you expect to spend on accessories so you can include it in your loan request amount.
Here are a few of our favorite lenders offering personal loans for motorcycles, as well as a complete listing of all of our recommended online lenders.
FreedomPlus
The minimum loan amount for a FreedomPlus personal loan is $10,000 so this may be a good choice if you plan on buying a new motorcycle. Rates start as low as 4.99% and go as high as 29.99% so it's important to keep up your credit score and qualify for a lower APR.
Depending on your credit history, you may pay an origination fee up to 5% of the loan amount, although it could be lower if you have a strong application. You'll also need an annual income of at least $30,000 to qualify for a FreedomPlus loan.
Read our full review of FreedomPlus
Upstart
Upstart loans start at just $1,000 so if you're on a tighter budget for your motorcycle, this lender gives you the flexibility you need. Interest rates are a bit higher, however, starting at 6.4% and also going up to 24.99%. In order to be eligible for an Upstart loan, your credit score should be at least a 620. The lender does use alternative approval factors, also considering things like your work history and educational background.
It's a great alternative for recent college graduates, too.
That's because Upstart also looks at your GPA or SAT scores if you have a limited credit history. So if you need some new wheels after graduation but don't want to get something as expensive as a car, financing a motorcycle through Upstart could be a good choice.
Read our full review of Upstart
Best Egg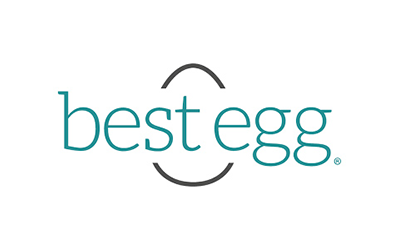 Best Egg offers competitive rates for borrowers with strong credit and high incomes, starting as low as 5.99%. While many borrowers use this lender for debt consolidation, you can also use them to get a general use personal loan for your motorcycle. The minimum loan amount is $2,000 which is a good starting point if you're looking for a used or budget-friendly ride.
Plus, after you've had your Best Egg loan for six months, you can apply for a second loan if you have other financial needs come up. You just need to keep your outstanding debt with this lender under $50,000 in order to qualify for additional financing.
Read our full review of Best Egg
More Personal Loan Options
Check out other lenders that offer personal loans for major purchases. The best fit for you depends on a number of factors, including how much you want to finance, how long you want to repay your loan, and your credit history.
Best Online Personal Loans
Best Personal Loans for Good Credit
Best Personal Loans for Bad Credit
Motorcycle Dealership and Manufacturer Financing
Both dealerships and manufacturers typically offer financing for the motorcycles they sell. Just be sure to compare offers in advance of signing on the dotted line to make sure it's the most competitive loan you qualify for.
There are a few considerations to take into account for either dealership or manufacturer financing. Here's what to think about for each one.
Dealerships typically partner either with a manufacturer or an external lender to finance your motorcycle purchase. While they may have fewer standards than other lenders, their interest rates tend to be higher. Plus, you're adding a middleman, which generally adds to the price you'll pay over time because there's one more person getting a cut from your deal.
Still, dealerships often run promotions that may work out to your advantage. Shop around and don't rush a purchase so you can find a good offer.
Manufacturers oftentimes partner with one specific bank or credit union to help customers finance their motorcycles. These rates can be competitive, but you'll likely find that the best rates are reserved for more expensive bikes and shorter repayment terms. Again, this is why it's important to plan ahead and compare your loan options to make sure you get the best rate and terms for the bike you want.
Here's a list of manufacturers that offer in-house financing:
Harley Davidson: partners with Eaglemark Savings Bank
Kawasaki: partners with Citi Retail Services, Synchrony Bank, and Sheffield Financial
Ducati: uses Ducati Financial Services
Triumph: partners with FreedomRoad Financial
Yamaha: partners with WebBank
Honda: uses Honda Financial Services
BMW: uses BMW Financial Services
Suzuki: partners with Sheffield Financial
Indian: partners with Evergreen Bank Group
Aprilia: partners with Sheffield Financial
KTM: partners with FreedomRoad Financial and Synchrony Financial
Bottom Line
Purchasing your next motorcycle clearly doesn't need to be a stressful process. There are countless options available to get the right kind of financing you need. Before you go into the dealership, research some options so you can go in with as much information as possible. Once you pick the best financing tool, you'll be ready to hop on your new motorcycle and enjoy the ride with total peace of mind.