Life can feel overwhelming when you're saddled with loads of debt from different creditors. Maybe you carry multiple credit card balances on top of having a high-interest personal loan.
Or maybe you have a loan with an adjustable rate and your payments are starting to rise each month, making your budget more and more uncomfortable.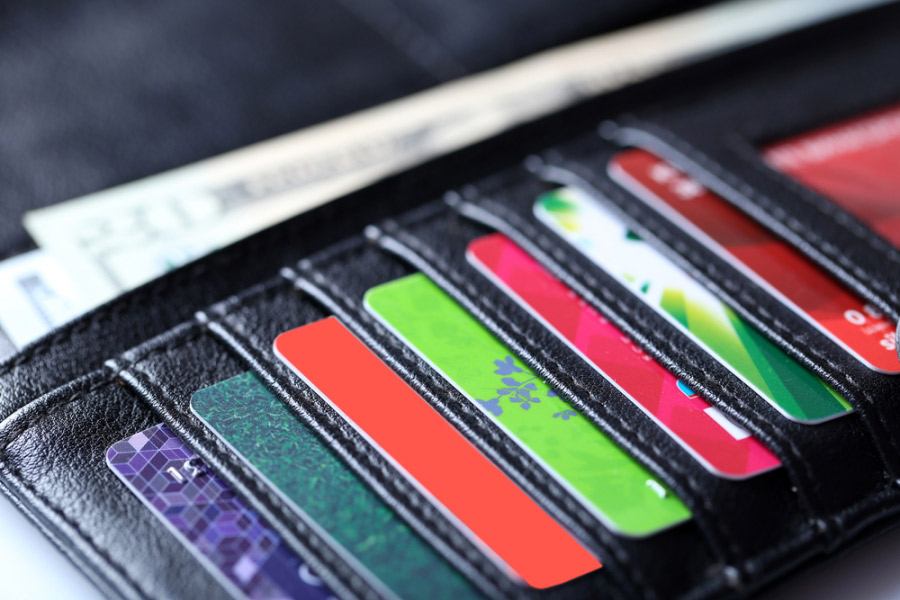 In these situations, it may be wise to look at a debt consolidation loan. For some people, it's a smart choice that gets your debts organized while potentially lowering your monthly payments. Ready to learn more? Let's get started.
Best Debt Consolidation Lenders of 2019
We've compiled a list of the best online debt consolidation loans, along with their basic eligibility requirements. Research each one carefully to see which one can help you with your debt consolidation.
Different lenders are ideal for different borrowers. Review these options and take a look at which ones best suit your needs as well as your credit profile. Once you have your own short list, you can get prequalified to compare loan options and find the best offer.
Avant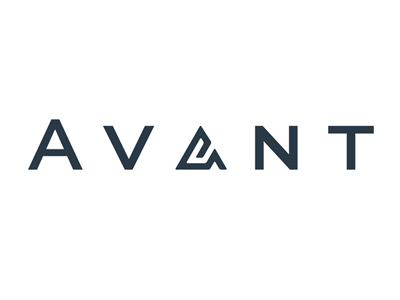 Avant is designed for borrowers with average credit or better and offers a number of perks when you choose a debt consolidation loan.
You can get help with your debt management by getting free access to resources, plus you receive regular updates on your VantageScore to track your credit repair process.
In fact, the average Avant borrower using the funds for debt consolidation sees a 12-point increase within the first six months. So who can get a debt consolidation loan through Avant?
Most borrowers have a credit score between 600 and 700. While you don't need to meet a minimum income threshold, most customers earn between $40,000 and $100,000 each year.
One of the great things about borrowing with Avant is that once you are approved and agree to your loan terms, you can get funding in as little as a day. This is a great benefit if you have a number of due dates coming up and want to get started paying off your current creditors as soon as possible.
Avant's loan terms range anywhere between two and five years, so you can choose to either pay off your debt aggressively or take the slow and steady route.
LendingClub
LendingClub differs from Avant in that it's a peer-to-peer lender. That means rather than having your loan funded directly by the lender, your loan application is posted for individual investors to fund.
Additionally, your rates and terms are determined by your credit profile. The average user has a higher credit score, but the minimum is just a 600.
LendingClub boasts competitive rates; in fact, its website claims that the average debt consolidation borrower lowers their interest rate by 30%. You can use the website's personal loan calculator to determine how much you could actually save by taking out a loan with LendingClub.
There's also a large cap on LendingClub loans, all the way up to $40,000. That's on the higher end for many online lenders, especially those open to individuals with lower credit.
Read our full review of LendingClub
PersonalLoans.com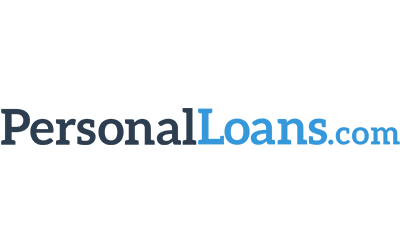 PersonalLoans.com directly helps individuals with low credit scores so this is a great place to come if you're still in the credit repair process.
There are a few restrictions, however: you cannot have had a late payment of more than 60 days on your credit report, a recent bankruptcy, or a recent charge-off. But if you meet these basic guidelines, PersonalLoans.com may be a good option for you.
PersonalLoans.com is unique in that it's a loan broker, not an actual lender. Through the application, you'll get offers from traditional installment lenders, bank lenders, and even peer-to-peer lenders.
Your actual loan agreement that you choose is signed between you and the lender, not PersonalLoans.com. This provides a convenient way to compare rates and terms through just a single application process.
Read our full review of PersonalLoans.com
Upstart
Upstart's target borrower is a younger person with less established credit. So maybe you don't have a problem with bad credit, but you have a problem with no credit. When you apply for an Upstart loan, more emphasis is placed on your academic history than your credit history.
They'll review your college, your major, your job, and even your grades to help make you a loan offer. The minimum credit score is a 620 and most borrowers are between 22 and 35 years old but there are no technical age restrictions.
One requirement, however, is that you must be a college graduate so that obviously limits the applicant pool. And while loan amounts range up to $25,000 you only have one term option: three years.
Upstart doesn't offer the most flexibility, but it does have competitive rates and a unique approval model that may help some borrowers who want a debt consolidation loan.
Read our full review of Upstart
OneMain
With an A+ rating from the Better Business Bureau, OneMain is a lender committed to customer satisfaction. While they offer debt consolidation loans up to $25,000 you can also get a loan for as little as $1,500.
This is one of the lowest loan minimums we've seen, which is perfect if you have just a small amount of debt you'd like to consolidate because of exorbitant or adjustable interest rates.
In addition to applying online, you can also elect to meet with a financial adviser at a OneMain branch location.
In fact, part of the application process entails meeting with someone either at a branch or remote location to ensure you understand all of your loan options. This is a great step that most online lenders lack, allowing you to really take the time to weigh your options and decide which is best for you.
Read our full review of OneMain
Best Debt Settlement Companies of 2019
Taking out a debt consolidation loan is just one option when you want to lower your monthly payments. Another way to go is enrolling in a debt settlement program. Rather than paying off your lender in full, a debt settlement company can help negotiate an amount to repay so that the debt is considered settled.
In the meantime, you agree to freeze your credit cards and deposit cash each month into an account that will eventually be used to pay off the settlement.
However, the downside is that in order to make this strategy work, you must stop making payments on your owed amounts, which will cause them to go into default. That means your credit score will take a nosedive. But, the goal is to pay less than what you owe.
If you have enough debt that it seems impossible for you to ever repay, debt settlement might be a better option than filing for bankruptcy. Below are Crediful's top two picks for debt settlement companies. You can find the full list here.
Accredited Debt Relief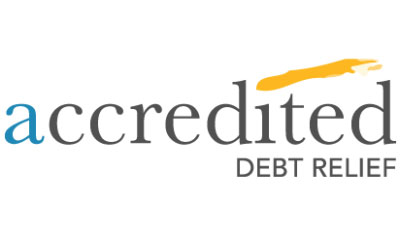 Accredited Debt Relief regularly works with major banks and lenders to help clients negotiate settlements. These include Bank of America, Wells Fargo, Chase, Capital One, Discover, and other financial institutions of all sizes, both large and small.
They'll even work with retailers if you have store cards with major balances. While results vary from person to person, Accredited Debt Relief offers examples of clients saving anywhere between 50% and 80% on their amounts owed.
Read our full review of Accredited Debt Relief
National Debt Relief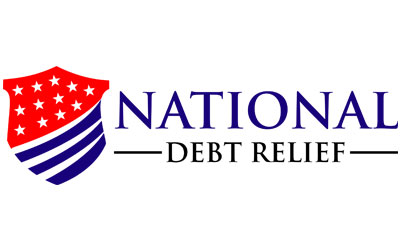 National Debt Relief has an A+ rating with the Better Business Bureau and prides itself on trying to help those who truly have financial hardships in their lives.
One benefit of working with this company is that your funds are held in an FDIC-insured account that is opened in your name.
That means you have full control over the account and don't run the risk of being scammed out of your money — you can rest assured that National Debt Relief is a reputable company.
Plus, the team is fully versed in consumer and financial law so you can trust that your interests are being served to the fullest legal extent possible.
Read our full review of National Debt Relief
What is debt consolidation?
Debt consolidation allows you to pull all of your smaller existing debts into one new debt that you pay each month. When you take out a personal loan for debt consolidation, you receive funds to pay off all of your existing debt, like your credit card balances and high-interest loans.
You then make a single payment to your lender, rather than having to make multiple payments each month. Keep in mind that this is different from debt settlement in that you're not negotiating a new amount owed. Instead, you keep the same amount of debt but pay it off in a different way.
Depending on your personal situation, debt consolidation comes with both pros and cons. It's important to weigh both sides carefully before deciding if a debt consolidation loan is right for you.
Let's delve into the details so that you can get closer to making a decision. After that, if you think that a debt consolidation loan sounds like a good option, we'll help you find some of the best lenders available online.
Advantages of Debt Consolidation
There are a number of advantages associated with taking out a debt consolidation loan. The biggest benefit is the ability to lower your combined monthly payments.
Because interest rates on credit cards are so high, it's possible that you can find a lower rate on a debt consolidation loan instead. And lower interest rates mean lower payments.
However, your actual rate depends on a number of factors, especially your credit score. It's important to compare interest rates and total cost of the loan to your current payments to make sure you don't end up paying more over time. The goal of a debt consolidation loan is to save you money.
Another advantage of taking out a debt consolidation loan is that it can actually help increase your credit score. While your amount of debt stays the same, installment loans are viewed more favorably than credit card debt.
So if the majority of your debt comes from maxed out credit cards, you could potentially see a rise in your credit score because your credit utilization on each individual card has gone down.
You might also prefer a debt consolidation loan because it streamlines your monthly payments. Rather than being inundated with multiple due dates each month, you simply have one to remember. This also contributes to building healthy credit because it lowers your chance of having a late payment.
Disadvantages of Debt Consolidation
In some cases, a debt consolidation loan might not be a great idea. We talked about the total cost of the loan, which needs to be reviewed holistically, not just as a monthly payment. This is true for a number of reasons.
First, most lenders charge some sort of fee when you take out a new loan. The most common is an origination fee, typically charged as a percentage of the total loan amount.
So if you need a $10,000 loan and there is a 4% origination fee, you'll only actually receive $9,600. Next, compare interest rates and loan terms.
Even if the monthly payments look good on paper, you may be paying a lot more over an extended payment period. You can use the APR to compare interest rates and fees, but you also need to consider how much you'll spend on interest over the entire loan term.
Finally, a debt consolidation loan doesn't necessarily fix the root problem of your debt.
This isn't something you need to worry about if your debt is a result of a one-time incident, such as an expensive medical procedure or temporary job loss. But if you habitually spend more than you earn and are still incurring new debt, then no debt consolidation loan is going to help you in the long run.
If this sounds like you, try to figure out how you can curb your spending to stop accruing more debt. You can even talk to a debt counselor to help create a sound management plan for your finances.