Avant personal loans are primarily designed for individuals with average to above average credit. You can use funds for just about anything, but many Avant borrowers take out loans specifically for debt consolidation purposes.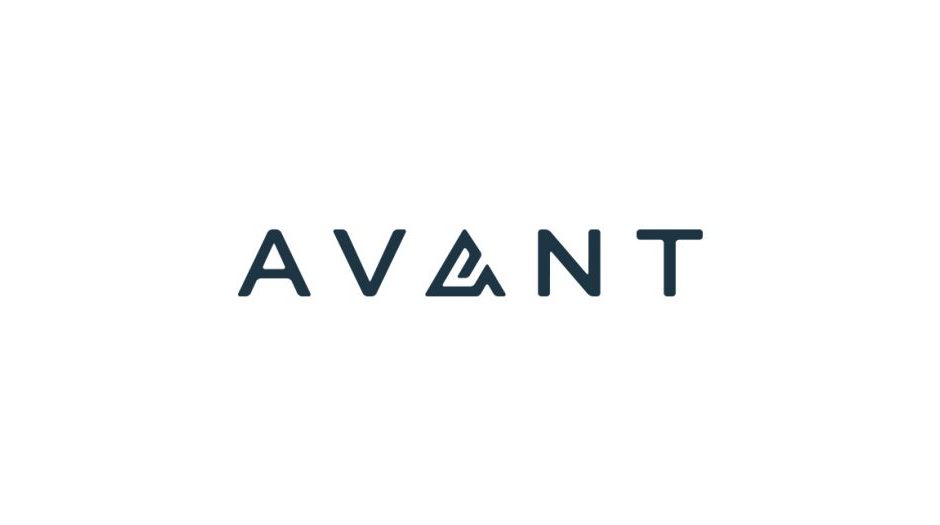 There are a few benefits for debt management that come with an Avant loan, but with competitive interest rates, that's certainly not the only option for borrowing with this online lender.
Avant Personal Loans
Borrowers can take out a personal loan with Avant ranging between $1,000 and $35,000 and APRs anywhere from 9.95% to 35.99%. Term lengths are flexible, lasting between 24 and 60 months. There is no prepayment penalty and all loans are fully amortizing, meaning you won't have any balloon payments at the end of your term.
When you take out an Avant personal loan, you may be charged an origination fee upfront, which is calculated as part of your APR. It can range between 1.75% and 4.75% of your loan amount, and will actually be deducted from your funds before you receive them.
The pro is that you don't have to worry about paying the fee with funds from your own wallet, but you do need to factor that money into your budget for the loan amount.
Borrower Profile
Avant offers personal loan options to borrowers with lower credit scores. Most customers have a FICO score ranging between 600 and 700, so you don't need excellent credit to qualify for a loan.
A full 50% of Avant borrowers use their loan funds for debt consolidation. And over the first six months, the average borrower sees a 12 point increase in their credit score.
There is no required minimum income level to qualify for a loan, but most borrowers typically earn anywhere between $40,000 and $100,000. If you're trying to eliminate debt and rebuild your credit score, an Avant loan could be a good choice for you.
Application Process
Start off the application process by checking what kind of loan offer you qualify for. Avant only uses a soft pull during the pre-approval process, so your credit score won't be affected.
You just have to enter your full name, your address, your income information, and your social security number, which is used to verify your identity. Then, you'll find out what kind of interest rate and loan term you can get.
During the official application process, Avant checks all three of the credit bureaus, which constitutes a hard pull on your credit report and registers as an inquiry. The lender also employs knowledge-based authentication. This process verifies your identity by asking tough questions only you would know.
Once You're Approved
If your application is approved you'll receive at least one loan option, if not more. You'll see what your monthly payments would look like spread out over different loan terms and with different APRs.
Usually, the shorter your repayment period is, the lower your interest rate will be. From there you can accept which loan offer you'd like to accept, but of course, you're not obligated to take out a loan at all if you don't want to.
Your funds are usually sent the next business day upon accepting your loan terms and providing your bank account information. The exact time your funds actually become available depends on your individual bank.
Managing your loan is easy through Avant's online dashboard. There's also a smartphone app available. Make sure you're aware of your late fee policy in case you ever miss a loan payment.
The actual amount you'll be charged depends on the state in which you live. All borrowers may also be charged a $15 fee if a payment is returned unsuccessfully.
If you need more funds, you can't apply for a new Avant loan until your original loan is paid off in full. However, you can apply to refinance the loan, potentially allowing you to get more funds and a lower interest rate.
Special Features
If you do end up missing a payment, Avant offers a late fee forgiveness program. You'll be charged a late fee if you miss a due date, but if you then make three consecutive on-time payments after that, you'll actually receive a refund on the late fee.
Avant offers free access to your VantageScore to track how your credit score is improving. These features add to the allure of Avant for borrowers seeking debt consolidation options.
Avant's History
More than 450,000 borrowers have used Avant since 2012, totaling $3 billion in loans. The company boasts 95% customer satisfaction based on surveys and has also accumulated many awards and accolades. In 2015, for example, Forbes Magazine named Avant the sixth most promising company in America.
More Tips Before Applying for a Loan
Taking out a personal loan comes with a variety of pros and cons. Check out these tips to help weigh your options before you apply for a loan with Avant or any other lender.
Why do you need a loan?
Before you take out a loan, think about your exact financial needs and how a loan could help you achieve them.
This is a vital step because most lenders require you to tell them exactly what you plan on using your loan funds for — and they hold you to your word. So you can't just apply for a personal loan because you're low on cash and could use an extra couple thousand bucks.
Come up with an actual game plan and figure out what you need the money for. Then make sure a personal loan is worth whatever you're spending the money on.
In most cases, you'll be repaying the loan with interest tacked on top for at least a few years so make sure you'll still be happy paying for the purchase long after the money is spent.
How is your current debt load?
Before you decide whether or not to take out a personal loan, consider your existing debt and your future financial goals.
Make sure that you're not using all of your financial cushion each month for your payments because you'll want to be able to pay for any emergencies that may come up in the future.
If you do plan on needing another type of loan in the near term, then a personal loan can have an effect on whether or not you're approved, as well as what kind of rates you get. On the one hand, making on-time payments each month can help improve your credit score, which is always good for qualifying.
If you already have a high level of debt, potential lenders might be wary of lending you more money. Also, pay attention to the types of debt you owe.
Large amounts of revolving debt from credit cards are looked upon less favorably than installment loans like personal loans, mortgages, and car loans. That's because installment loans have fixed payments every month and an established end date, so you know exactly when you'll be out of debt.
However, lenders also look at secured debt versus unsecured debt. Secured debt means you have an asset tied to the loan, whereas an unsecured debt does not. So your mortgage is backed by your home, just as your auto loan is backed by your car.
A personal loan, however, typically doesn't have a tangible item attached to it. Obviously, this can vary depending on what you spend your loan funds on, but you typically don't want to just have all unsecured debt on your credit report.
It may seem complicated to take into account all of the ways a personal loan can affect your future finances.
Bottom line: if you think you can afford it, and your life would have more value with the loan purchase than without it, then it can't hurt to look into your personal loan options.
What's the best way to consolidate debt?
Many people take out personal loans to consolidate debt by paying off their credit cards with the funds, then repaying the loan over a fixed period at a lower interest rate. This is particularly true of Avant borrowers because the company offers fairly competitive rates in addition to debt management tools.
Explore all of your debt consolidation options before picking one and ask yourself which fits your personality. Do you plan on aggressively paying off all of your debt over the next year?
If you think you can do it, you might consider transferring your credit card balances to a low-interest card, even if it's just a temporary rate. Maybe you're motivated by tracking your progress.
In that case, a loan through a lender like Avant could be helpful because you can see your loan balance decrease over time and even track your credit score through your online dashboard.
Avant's debt management tool ReadyforZero app actually helps you visualize your progress, which can be really helpful if you're struggling with debt.