LendingClub offers peer-to-peer (P2P) lending, meaning your personal loan is funded by individual investors contributing to your loan amount rather than borrowing money directly from the lender.
There's no guarantee that your loan will be funded even if you meet the basic qualifications, but you will find out within a few days of applying. Having been in business since 2007, it's one of the original peer-to-peer loan providers in the United States and also the largest.
Since its inception, LendingClub has originated a total of $13 billion in loans. Although the average credit scores of borrowers are relatively high, it does offer a variety of loan terms based on all types of credit grades.
There's also a good deal of flexibility in what you use your loan funds for. An important point to note is that because of the investor matching process, the application and funding process could take up to a week to complete.
LendingClub Personal Loans
You can borrow anywhere from $1,000 to $40,000 with a LendingClub loan, with repayment terms lasting over a period of three or five years. All loans feature a fixed interest rate, so you don't have to worry about your monthly payments fluctuating.
Depending on your credit history and financial information, your interest rate can start as low as 5.32% and go all the way up to 30.99%. That's obviously a huge range, so your actual rate will vary based on your financials and what kind of loan you're' looking for.
In addition to interest, you also have to pay an origination fee that ranges from 1% to 6%. When you calculate interest as an APR, the range goes up to 5.99% and 34.34%, depending on your loan grade and repayment term.
To get a better idea of how interest rates and origination fees are determined, here is LendingClub's rate chart based on loan grade.
Borrower Profile
Compared to some of the newer online lenders, LendingClub takes a more traditional approach and largely focuses on borrowers' credit and income rather than say, your education or employment field. The company's stated minimum credit score is 600 but the average borrower actually boasts a score of 699.
A long credit history is preferred with the average borrowing demonstrating a full 16 years of credit activity, so LendingClub loans are not necessarily geared towards young borrowers. Incomes are also relatively high, with the average salary at $76,135.
Not surprisingly, the average borrower's debt-to-income ratio is low, coming in at just over 18% without including individuals' mortgages. You don't have to completely eliminate the possibility of a LendingClub loan if you don't meet these qualifications, but it is helpful to understand a baseline of what they're looking for.
Application Process
Because LendingClub is a peer-to-peer lender, the application process is quite different than what you might be used to. You can start off by checking your rate offers after submitting some basic information.
LendingClub then performs a soft pull on your credit, so there's no impact on your credit score and the inquiry doesn't show up on your report.
Based on that information, you're assigned a loan grade along with your interest rate, origination fee, and APR. You'll receive a few different loan offers with a variety of interest rates and terms.
You'll also see the monthly payment associated with each one. However, once you make your selection, that doesn't mean you're automatically approved for the loan.
Remember, this is peer-to-peer lending in its purest form. Once approved, LendingClub then lists your loan and grade on its website for investors to review.
While they don't see your personal information, they can see your credit information, your job information, and the reason you're borrowing the money. Investors then decide whether or not they want to fund your loan.
If your loan hits the 60% funding mark, LendingClub then begins to verify your personal and financial information. The company checks your identity and your financial information, so you'll likely be requested to upload copies of relevant documents, like pay stubs or bank statements.
LendingClub will then do a hard pull on your credit, which does affect your score and becomes listed as an inquiry. It's not a dramatic impact, but you certainly don't want several hard pulls performed at one time.
In the meantime, the remainder of your loan has most likely been funded. If not, LendingClub does allow you to receive the funded 60% and reapply for the remainder of the loan amount; but this doesn't happen often. You'll usually receive funds within four business days of having your application materials verified.
Once You're Approved
The cost of your origination fee is folded into your loan amount so make sure you take that into account before deciding on how much you need to borrow.
For example, if you borrow $10,000 with a 4% origination fee, you'll only actually receive $9,600. Give yourself a buffer to cover the origination fee if you need the full loan amount.
LendingClub charges a few other fees in certain situations. For example, there is a $15 charge for unsuccessful payments, like if your check bounces.
If you don't pay within the 15 day grace period, you'll be charged a late payment fee of 5% of the overdue balance or $15, whichever is greater. Finally, if you decide to pay via check, you'll be charged a $7 processing fee each time.
LendingClub's History
LendingClub has been in the online lending business for over ten years and actually started off as a Facebook app. It actually helped pave the way for newer online lenders by registering with the SEC in 2008. Today, LendingClub is a public company offering car loans and mortgages in addition to personal loans.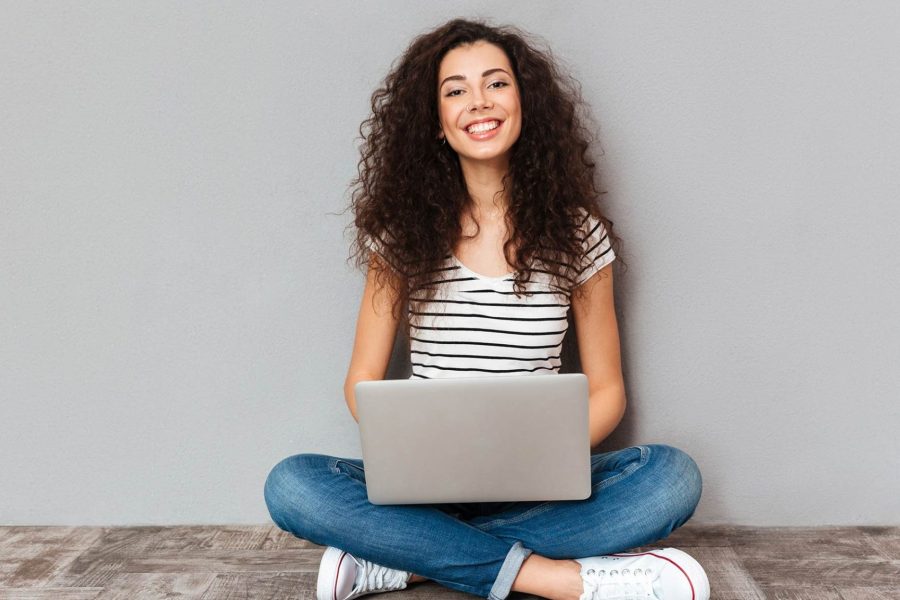 Is a Personal Loan from LendingClub Right for You?
Before you pick LendingClub for your personal loan, do a quick check-in with yourself to make sure it's right for you. Getting a personal loan is a big decision. Make sure you're informed and financially prepared for everything that comes along with taking out a personal loan, whether it's through LendingClub or any other lender.