Bad credit is not something that can be solved overnight. Although you can work to repair your credit, progress usually takes time. Sometimes, you do not have time to wait for your credit to improve because you need a loan right now.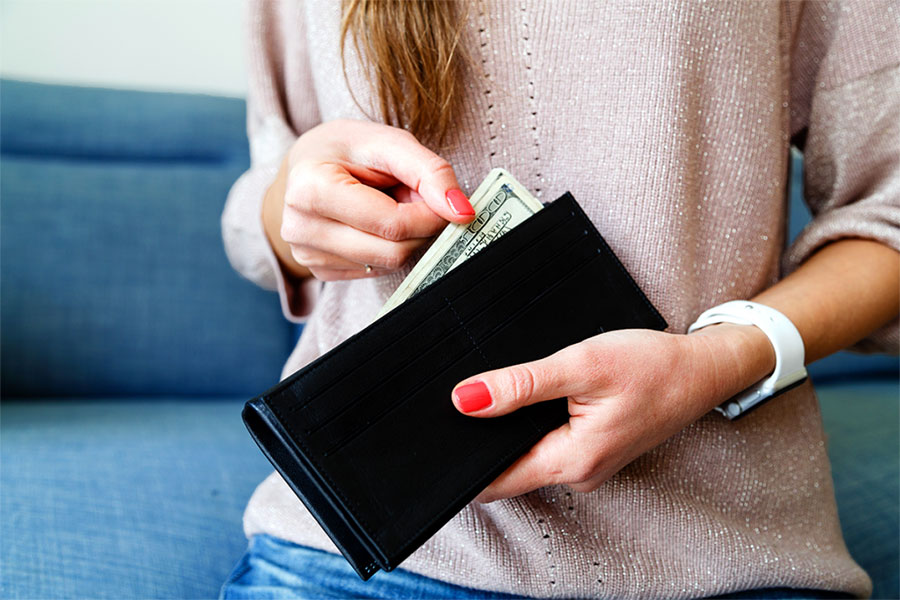 Life has a habit of throwing unexpected expenses in your path such as an unexpected medical bill or car repair. Whatever has you seeking a personal loan, it is likely something that you need the money for soon. It might be ideal to wait for your credit to improve but that is not always possible.
Luckily, there are many lenders that are willing to provide personal loans to borrowers with poor credit. Let's take a look at some of the best lenders who provide personal loans to people with bad credit.
Best Personal Loans for Bad Credit
You can absolutely secure a personal loan with bad credit. However, you should keep in mind that you will likely not receive the best terms. With bad credit, lenders are likely to charge you a higher interest rate for the loan. Make sure you absolutely need the personal loan before moving forward.
PersonalLoans.com
PersonalLoans.com works to connect borrowers with personal loans between $500 and $35,000. If you have bad credit, then you should not expect to be approved for the maximum $35,000 loan. Although not everyone is able to qualify for the maximum amount, every applicant can request the amount they are seeking.
The APR on the loans ranges from 5.99% to 35.99%. The APR you qualify for will be largely based on your credit score. One big benefit offered by PersonalLoans.com is the flexibility of loan terms which range from 6 to 72 months. You'll have the ability to choose the timeframe you'd like to repay the loan.
A final benefit of these personal loans is that there is no prepayment penalty. You'll be able to repay your debt as quickly as you'd like without any repercussions.
Find out more about PersonalLoans.com in our full review.
CashUSA
CashUSA serves as your one-stop shop to connect with lenders that offer personal loans with bad credit. With a quick request process, CashUSA will work to connect you to a lender that is willing to work with you.
CashUSA lenders provide personal loans from $500 up to $10,000. APR can vary widely based on the individual lender and your credit, but it can range between 5.99% to 35.99%. Loan terms are also variable with terms between 90 days and 72 months.
Find out more about CashUSA in our full review.
BadCreditLoans.com
As the name suggests, BadCreditLoans.com is a place to find unsecured personal loans if you have bad credit. BadCreditLoans.com is not a direct lender but the site will connect you to lenders that are willing to work with you.
Lenders in the BadCreditLoans.com network offer personal loans of up to $5,000. Although most of the loans through these lenders are smaller than $5,000, it is possible to obtain the full $5,000.
The APR on these loans can range between 5.99% and 35.99%. Loan terms are variable but generally on the shorter side starting at just 3 months.
Find out more about BadCreditLoans.com in our full review.
OneMain Financial
You can obtain a personal loan from OneMain Financial for amounts between $1,500 and $25,000. However, the company has set slightly different limits for each state, so you will need to confirm your state's limit with your local office.
As an applicant, you'll have the option to pursue a secured or unsecured personal loan. If you have bad credit, then a secured loan may be the better option. The interest rates will vary greatly based on your credit history but you can expect an APR range from 25.10% to 36%. The maximum loan term we've seen in 60 months.
One thing to note about these personal loans is that they will need to be executed after communication with a loan officer. That means you'll need to make an appointment with a loan officer and talk to them in-person or over the phone.
You can learn more about OneMain Financial in our full review.
NetCredit
This Chicago-based lender works with borrowers across the country to provide bad credit personal loans. The company offers unsecured personal loans with amounts from $1000 up to $10,000.
NetCredit evaluates applicants on a case by case basis. Your loan offer will likely vary greatly based on your credit and the state you live in. Since the company works in many states, the APR range is extremely wide at 36% to 155%. You'll need to check out NetCredit in your state to better understand what this company can offer you.
Find out more about NetCredit in our full review.
Avant
Although Avant typically works with borrowers of average to above-average credit, it is still a company worth looking into. You do not need excellent credit to apply for an Avant personal loan.
The company offers personal loans between $1,000 and $35,000 with APRs that range from 9.95% to 35.99%. Many Avant borrowers are using the personal loan as a way to consolidate their debts. If you are using this strategy to rebuild your credit, the Avant may be the right choice for you.
Find out more about Avant in our full review.
LendingPoint
LendingPoint works with borrowers that have fair credit scores. The company has a minimum credit score threshold of 600. Plus, you'll need to earn at least $25,000 a year.
Personal loans offered by the company can range from $3,500 to $25,000 with loan terms between two and four years. However, APR ranges offered by the company are on the higher end at 17.46% to 35.99%.
Find out more about LendingPoint in our full review.
Bottom Line
A personal loan can seem difficult to obtain if you have bad credit. However, the companies above show that you actually have many options when it comes to funding whatever life throws your way.
Although it is completely possible to obtain a personal loan with bad credit, it may not be the best financial move. It is more than likely that you will be offered unfavorable loan terms. These unfavorable terms could include a high APR which could cost you thousands over the course of your loan. You could be using those funds to pay down other debts to improve your credit score. With a higher credit score, you'll be able to obtain more favorable personal loan terms in the future.
Before you move forward with a personal loan, think of other ways that you could fund the immediate emergency. You could sell belongings, pick up a side hustle, or find a way to fix the problem yourself. If you are interested in rebuilding your credit score, then take advantage of our free resources.