CitiMortgage serves as the mortgage arm of CitiBank and stands out as a lender with a supportive online system and a wide range of loan products. On top of that, they're open to a broad spectrum of borrowers.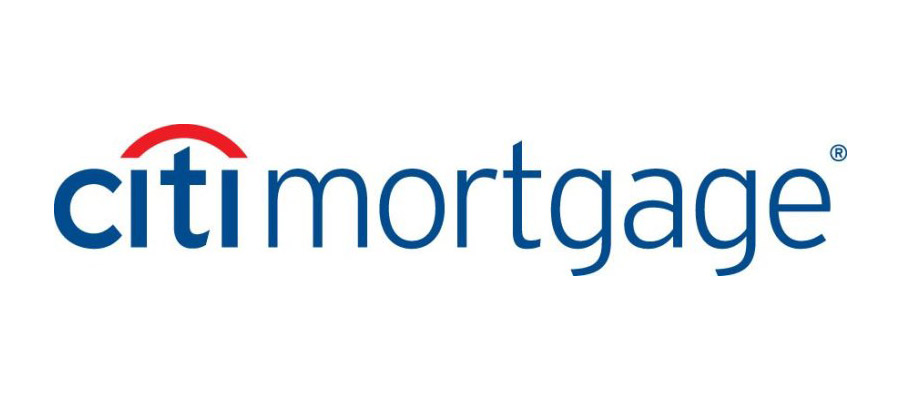 CitiMortage considers nontraditional credit as part of the approval process and also considers applicants who are self-employed.
Find out what CitiMortgage has to offer and how you can apply for your next home loan with this online lender.
Mortgage Application Requirements
CitiMortgage doesn't have explicit mortgage application requirements since those can vary significantly depending on the type of home loan you apply for. Because CitiMortgage is licensed to do business in all 50 states, you can live anywhere in the U.S.
Types of Home Loans Available
You can apply for just about any of the most popular home loans through CitiMortgage. Here's a rundown of what they offer to see what could work for you.
Pick Your Rate Type
CitiMortgage provides both fixed and adjustable rate mortgages. Which one is right for you?
The difference is that a fixed rate never changes, so you know exactly what your principal and interest payment will be for the entire length of your mortgage. If you plan on being in the home for a long time, that can be a great comfort because the bulk of your monthly payment will be the same in 20 years as it is today.
An adjustable rate mortgage, on the other hand, can save you money in the short-term. You'll qualify for a lower interest rate, but it will be readjusted after a set period of time. You can usually pick the fixed term, commonly lasting 5, 7 or 10 years.
After that, it will change once a year, unless you refinance. If rates are higher, your monthly payment will go up. If rates are lower, it will go down.
Conventional, FHA, and Jumbo Loans
In addition to choosing the type of interest rate you want, you can also choose the type of mortgage.
What's the difference between each one?
A conventional loan is generally reserved for borrowers with stronger credit scores. Down payments typically start at 5% but you can often get a lower interest rate with this type of loan.
If you have a lower credit score, you could opt for an FHA loan. Backed by the government, it has more relaxed lending guidelines, including a down payment as low as 3.5% of your new home's purchase price. Your interest rate may be higher, however, in order to compensate.
Live in an expensive area?
CitiMortgage also offers jumbo loans. These are for high-cost loans that above the normal threshold for a conventional or FHA loan. Anything above $453,100 is likely to require a jumbo loan.
With all of these options, you're likely to find the mortgage you're looking for with CitiMortgage.
Fees and Rates
One of the downsides of getting a home loan with CitiMortgage is that you have to pay a $100 application fee. There's also an origination fee, which is more common among mortgage lenders. The amount varies depending on your loan type and the state in which you live.
On the plus side, CiitMortgage is transparent with its current rates. Check their website to see daily changes in the kind of interest rate you could qualify for.
CitiMortgage's Mortgage Process
CitiMortgage's process can start on the phone or online. The nice thing about starting online is that you can quickly get pre-approved after your free consultation with a loan officer. Here's a breakdown of both the pre-approval process and the actual mortgage application.
Pre-Approval Process
Get started by using the CitiMortgage Selector tool. It helps you decide which loan type is right for you and about how much it would cost.
You'll need to input a few key pieces of information:
Property type
Expected purchase amount
How much you want to borrow
Credit score estimate
Then you can see the different loan options available, along with current rates and estimated closing costs and other fees
Next, you'll select the choice you prefer and continue with more personal information. You can also discuss your options with a CitiMortgage loan officer if you have any questions.
Mortgage Application Process
When you're ready to officially start the application, you'll need to fill out a "consent to proceed" form. Then you'll expand on your personal information, including your employment and income details, as well as other assets you hold. You also have the chance to use a co-borrower, in which case all of their pertinent information will need to be entered as well.
As with any mortgage application, you'll have several pages of disclosures to sign in order to get the ball rolling.
A major perk CitiMortgage offers is that you're able to save your application and log out, then return right where you left off when you're ready. This can be helpful when you need to locate different documents, statements, and other information that's necessary but not always on hand easily.
In fact, here's a list of the types of documentation you'll need to submit to CitiMortgage:
Bank statements and proof of down payment
Pay stubs
W-2s and tax returns
Employment details
You can manage all of this information through your online application, while still having access to your loan officer via phone and email. Within three days of completing your application, you'll receive a loan estimate.
The process also includes a home appraisal that you'll have to pay for, which is done to make sure the property is worth what you're paying. From start to finish, you should be able to close between 30 and 60 days.
Special Features
One of CitiMortgage's stand-out features is that it can accommodate nontraditional credit such as rental payment history and history of child support payments.
Self-employed borrowers are also ok. You simply need some extra information as part of the application process, including two years of federal tax returns and a profit and loss statement if applicable.
Plus, if you're a new or existing account holder, you can take advantage of CitiMortgage's relationship pricing. This may entitle you to choose either a lower interest rate or discounted closing costs.
Bottom Line
CitiMortgage can offer a lot of savings, especially if you're a member or plan on opening a new account. Just about any qualified borrower should be able to find a home loan that works and the discounts for account holders could easily compensate for the application fee.
Filling out a quick pre-approval form is an easy way to know what you can expect from CitiMortgage without any kind of commitment. With support available both online and offline, this lender certainly designs the mortgage process to be as headache-free as possible.