A recent study revealed that over 41 million Americans have had their identities stolen, which means that about 2 out of 5 people in the U.S. are already victims. If nothing else, it's clear that a credit monitoring service is already just as necessary as having a car or health insurance. Most people just don't realize it yet.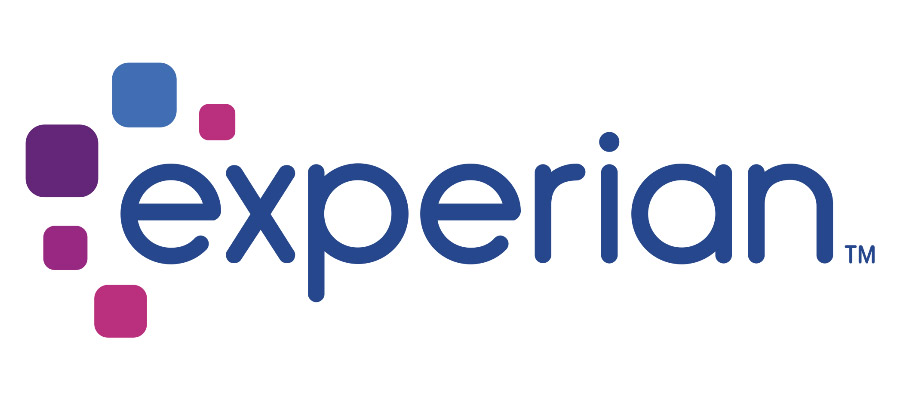 Experian CreditWorks checks your TransUnion, Equifax, and Experian credit reports each and every day, and notifies you whenever it detects a change. If you want to stay on top of your financial security, it's easy to do so with Experian.
To try it out for a trial run, the first month is only $4.99 but thereafter increases to $24.99. There's no commitment, and you can cancel anytime.
What Experian CreditWorks Does for You
A monthly subscription with CreditWorks comes with a variety of features that can help you both monitor your credit and get you back on track should something happen.
#1: Up to $1 million in identity theft insurance.
Should you become a victim of identity theft, Experian CreditWorks will refund you up to one million dollars. There is no deductible, and the money can be used to cover the following:
Lost wages
Electronic fund transfers
Legal fees
Travel Expenses
#2: Lock access to your credit report with CreditLock.
Control exactly who is able to access your credit report with a simple touch of the button. This function alone can protect you against identity theft or any other type of undesirable credit activity. This means that if someone ever tries to apply for any type of credit in your name while it's locked, you will be notified the moment they try to do so.
#3: Credit monitoring of all 3 credit bureaus.
Get alerts whenever a change occurs for your reports with any of the three credit bureaus— meaning that whenever a positive or negative entry is posted on your TransUnion, Equifax, or Experian credit report, you will be notified.
With this knowledge, many users are able to make smarter, more informed decisions when it comes to their credit. Example, should your score go down because your credit card balances have gone a little too high, you might think twice about charging the next time you're at the gas station.
This service can also be used to monitor for identity theft. If you see a line of credit that you didn't request, you'll know it is time to take action.
#4: Monthly credit updates from all 3 credit bureaus.
Get monthly updates from Equifax, Experian, and TransUnion, as well as monthly updates on your Fico score. This is necessary because often the information on all three credit reports for many people is different. Should you see this discrepancy, it may not necessarily suggest identity theft, but it will likely suggest an error.
Even if the information isn't true, it can lower your credit score so you will want to take action. Credit report disputes can take time to rectify. Keep this in mind if you're planning a major purchase or loan in the future. You don't want false information to hurt planned major life events.
#5: Daily Experian credit report updates.
Though you get monthly updates with your TransUnion and Equifax credit reports, if you sign up with Experian's CreditWorks you'll get daily updates on your Experian credit report. Use it for security purposes, or as further incentive to continue strengthening your credit if you want to raise your score.
#6: A dedicated agent whenever you need help.
Whether you just have questions about your credit score and information that is on your credit report, or you feel as if you may be a victim of identity theft, Experian is always on call to answer your questions or address your concerns.
Should identity theft be an issue, you'll be assigned a fraud resolution agent to help you resolve any and all situations. But, again, you don't have to be a victim to call and get information. It's customer service for the best of times and the worst of times.
#7: A powerful online dashboard that keeps you up-to-date.
The online dashboard will update you on all factors currently impacting your credit. If your score drops for any reason, or if someone has used your identity to apply for a line of credit, you'll see it instantly on the dashboard.
It's a one-stop shop for everything related to your financial profile. Savvy users check their portal as often as they check their bank and credit card statements, and because of this are able to circumvent potential financial pitfalls.
#8: Lost wallet assistance.
Store all of your crucial information through the online portal. This includes debit and credit card information and medical identification cards. If and when you ever lose your wallet, regardless of where you are in the world, you'll be paired up with a fraud resolution agent to help you:
Cancel and replace all of your cards.
Communicate with your banks, service providers and creditors to inform them.
Put fraud alerts on all of your credit accounts.
Freeze access to credit reports and files.
Communicate and coordinate with government agencies if and when necessary.
When should you sign up for Experian CreditWorks?
Identity theft is running rampant across the globe these days and is giving no sign of slowing down in the years ahead. To make matters worse, no particular group of people is more at risk than another. People with low credit scores are just as much at risk than people with excellent scores.
Likewise, no age is off-limits either.
Many children have had their identities stolen on the dark web and only discover it once they have reached adulthood. In short, identity theft security should be a must-have for everyone.
That said, you should definitely consider identity theft security just before a major purchase. Financial advisors recommend beginning to resolve any credit issues at least six months before you take out a large loan to purchase a car or a home.
Why get ready so far in advance?
It can take a long time to clear up negative entries on your credit report (whether warranted or unwarranted) and you will need to give both yourself and the credit bureaus time. Experian CreditWorks will tell you what you need to do and will notify you the moment anything changes on your reports, whether its good or bad.
Bottom Line
Experian CreditWorks gives you all the information to take charge over your credit. Use it to get advice to strengthen your credit, monitor your credit reports for irregularities, or as a much-needed insurance policy in today's world. No matter how you choose to use it, Experian CreditWorks is a tool everyone should have in his or her back pocket.