Are you financially strapped but can't get a loan from the bank? If your credit history is a problem, a personal loan with no credit check may seem like a viable option. There are several lenders out there that boast these loans.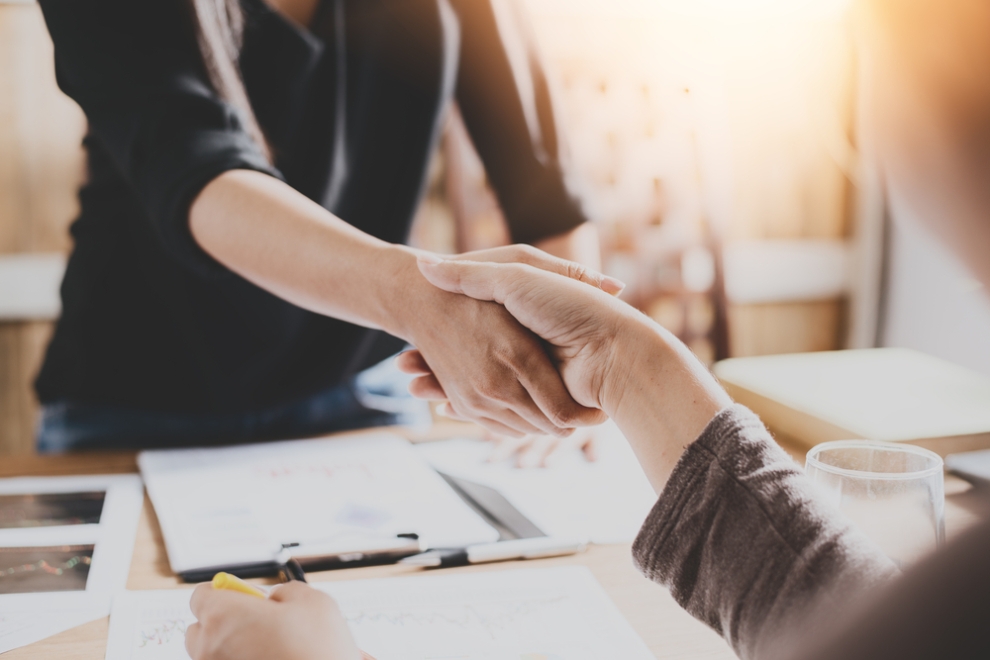 The advertisements sound a little something like this:
"Bad credit or no credit? No problem. Apply for a loan with us and receive funding fast."
Sounds good, but these types of personal loans can leave you worse off than where you started. Let's take a closer look at how they work and why you should avoid them if possible.
How They Work
Like traditional installment loans, no credit check loans allow consumers to access larger sums of cash and make payments over time.
Although a credit check is not required, the borrower will only need to provide proof of income and banking information for consideration. Upon approval, funds are usually disbursed within one business day.
Why You Might Want to Steer Clear
Unfortunately, there are major drawbacks to no credit check loans.
Excessive Interest Rates
These loans cater to high-risk consumers with poor credit history and severely limited borrowing options. So, the APRs are often exorbitant to hedge against the risk of default. In fact, you may notice rates that like what you'd find with payday loans.
The chart below illustrates different scenarios for a $1,000 fixed-rate, 5-year, traditional or no credit check personal loan:
| Loan Type | APR | Monthly Payment | Total Interest Paid Over the Life of the Loan |
| --- | --- | --- | --- |
| No Credit Check Loan | 150% - 199% | $125 - $166 | $6,500 - $8,960 |
| Traditional Loan with Good Credit | 6% | $19 | $140 |
| Traditional Loan with Fair Credit | 15% | $24 | $440 |
| Traditional Loan with Poor Credit | 34% | $35 | $1,100 |
Fees
Loan origination fees are common with both traditional and no credit check loans. But these loans are sometimes accompanied by steep late payment and early termination fees if you decide to pay off the loan early.
Extended Repayment Period
Unlike payday loans, no credit check personal loans have a longer repayment period. This may seem like a gift if the monthly payments are affordable, but it's actually a curse in disguise. But why? The interest rate is already through the roof, and only making the monthly payment simply gives the lender to collect more in interest from you over time.
Automatic Payment Withdrawals
Furthermore, equal installments are automatically withdrawn from the borrower's bank account each month until the loan is paid in full.
This could be problematic if you encounter another rough patch and the funds aren't available in your bank at the time of withdrawal. Chances are you'll incur an overdraft or NSF fee, and and the loan issuer will assess an additional fee for the returned payment.
Alternatives to No Credit Check Personal Loans
Conduct Research
Loan products vary by lender, so having a poor credit score doesn't necessarily mean you can't get approved for a traditional personal loan. In fact, some lenders, both brick-and-mortar and online, offer personal loans that are designed for subprime consumers.
So, spend some time researching your options instead of settling for a no credit check loan as you may qualify for a more competitive product with a lower rate.
Also, keep in mind that some lenders, like NetCredit and OppLoans, offer pre-qualification tools on their website. This enables you to input a few pieces of information and be screened for loan offers with no impact to your credit score. It also helps you narrow down your options before submitting completed loan applications.
Visit Your Financial Institution
It's also worth paying a visit to your financial institution to see what loan products you may qualify for (if you haven't done so already). Even if you don't meet the qualification criteria, the loan officer or banker may be able to approve you off the strength of your existing relationship with the bank.
If this approach doesn't work or if you're an unbanked consumer, try credit unions and community banks as their lending criteria are sometimes a bit laxer.
Get a Cosigner
Consider getting a cosigner instead of settling for a no credit check loan to save a bundle on interest. Why so?
"Having a co-signer on your loan gives your lender additional assurance that the loan will be repaid," notes the Consumer Financial Protection Bureau (CFPB).
The lender may be more inclined to approve the loan since you have someone with good credit in your corner that is willing to assume liability should you default on the loan.
Borrow the Funds From Family or Friends
As evidenced in the charts above, personal loans with no credit check are quite costly. But if you borrow money from family or friends, you'll probably pay little to no interest and save yourself a bundle. Just be sure to make room in your budget to repay the funds promptly to avoid burning bridges.
Start Rebuilding Your Credit Score
It never hurts to take strides to improve your credit score. But before doing so, you'll need to confirm the contents of your credit report since it determines your FICO score. And there's a possibility inaccurate information in your report is dragging your score down.
So, retrieve a free copy of your credit report. Review the entries and if you notice errors, petition the credit bureaus to remove the incorrect information by filing a dispute.
(For additional guidance, click here for a comprehensive guide on credit report disputes). But if what you see is correct, here are some simple actions you can take to start rebuilding your credit:
Get current and stay current on all your existing debt obligations.
Make payment arrangements with your creditors if you can't afford the monthly payments.
Accelerate your debt repayment efforts to lower your credit utilization ratio.
Refinance or renegotiate interest rates to make monthly payments more affordable. (This reduces the likelihood of missing payments in the future).
Refrain from applying for new credit.
It may take some time to start noticing improvements in your credit score and taking out a personal loan with no credit check may be your only option. However, you'll be in a much better position going forward if you decide to apply for another loan.
A Word of Caution
If you decide to apply for a no credit check loan, do your homework to ensure you're dealing with a reputable lender.
There are scores of fraudsters who know that some consumers are in dire financial straits and willing to accept almost any form of relief in hopes of finding a way out. And dealing with a shady lender could leave you worse off with a mountain of debt or even worse, you could become a victim of identity theft.