When you have bad credit, your loan options can become limited. In fact, you may feel like you don't have any options at all. So what do you do if you need some extra cash, but don't have enough savings or any room left on your credit cards?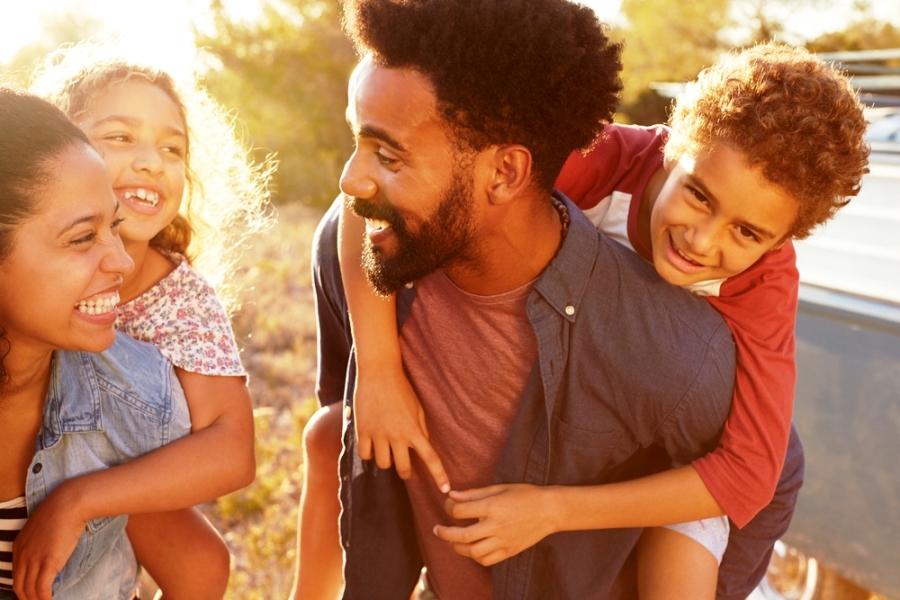 One option you might be looking for is a bad credit loan with guaranteed approval. However, according to the FTC: "Legitimate lenders never "guarantee" or say that you are likely to get a loan or a credit card before you apply, especially if you have bad credit, no credit, or a bankruptcy."
So, we want to be clear that there's no such thing as a "guaranteed loan". On top of that, bad credit loans definitely come with a cost, particularly in the form of high interest rates and short repayment periods.
While we can not guarantee approval, we can refer you to some lenders that are more likely to lend to people with bad credit. Keep reading to find out more about bad credit personal loans, lenders that offer them, and what other financing choices may be available to you.
Bad Credit Loans – Guaranteed Approval
If you're looking for personal installment loans, there are a few go-to options to consider. Check out these online lenders offering fast approvals, oftentimes with minimal qualifications required and no credit check.
CashUSA.com
For loans between $500 and $10,000, CashUSA has fairly basic qualification requirements.
Here's what you'll need.
The biggest hurdle you'll need to meet is a monthly after-tax income of at least $1,000. There are a few smaller requirements you'll need, such as a checking account in your name, a valid email address, and a valid phone number. Your credit score isn't affected by the application process and isn't used as an eligibility factor.
Once you submit your application, CashUSA.com acts as a matching service by searching its lender network for your personalized loan offers. You can then choose one if it meets your needs. Just be sure to read the entire loan terms.
Because CashUSA.com works with multiple lenders, interest rates and fees can really vary greatly. The APR range is between 5.99% and 35.99%. Loan terms may be as short as three months or as long as five years.
Getting a personal loan through CashUSA.com is fast. Not only can you get approved within minutes, you can also receive your funds within a single business day.
Read our full review of CashUSA
BadCreditLoans.com
BadCreditLoans.com is another online service that matches you up with direct lenders that don't require a credit check. It's possible to be approved for a loan up to $5,000 but if you have poor credit, the limit is usually $1,000. Repayment terms range between 3 and 36 months.
While credit isn't used as a huge approval factor, here's what you'll need to qualify for a loan through BadCreditLoans.com.
You'll definitely need consistent income, which can come from full-time employment, self-employment, Social Security, or even disability payments. You'll also need a checking account, both home and work phone numbers, and your own email address.
BadCreditLoans.com advertises "pressure free" loans. That means that once you receive a loan offer, you're under no obligation to actually take it. You have time to carefully review the loan terms to determine whether or not it's a good fit.
Since the loan terms are shorter, you may also save money on interest over time compared to longer loans. It really depends on what kind of terms you're approved for. \ There are also a number of loan types available, so you could very well financing for whatever type of need you have.
Read our full review of BadCreditLoans.com
PersonalLoans.com
PersonalLoans.com also specializes in bad credit loans. They offer larger loan amounts with longer repayment terms. Loans start at $1,000 and go up to $35,000. For repayment, you'll have anywhere between 90 days and 72 months (six years).
Rather than being a direct lender, PersonalLoans.com work with a network of lenders. Many of them offer rates between 5.99% and 35.99% but some may go higher, so be sure to check your loan offer carefully.
To qualify, you'll need consistent income, which oftentimes must be verified through a paystub. There's no specific credit score minimum but you do need to demonstrate recent financial responsibility.
What exactly does that mean?
First, none of your accounts should be more than 60 days late. Second, you shouldn't have a pattern of late payments. Your existing debt should be manageable with your income and finally, you shouldn't have accounts that have been recently charged off.
In addition to installment loans, PersonalLoans.com also partners with peer-to-peer lenders. This type of loan requires a minimum credit score of 600 and at least $2,000 a month in income.
Read our full review of PersonalLoans.com
NetCredit
NetCredit offers loans up to $10,000 and you won't impact your credit history by checking your eligibility. What can you expect as far as rates and terms?
It actually depends on where you live because each state has different laws regarding how much lenders can lend and charge as interest. In Virginia, for example, your APR could be as high as 155%. In Washington state, on the other hand, you won't pay more than 35.99%.
Unlike many personal loans, NetCredit is usually the direct lender and servicer of your loan. In some states, the company does partner with Republic Bank & Trust Company. There aren't any application fees or prepayment penalties with NetCredit, but you may have to pay an origination fee in some states.
If you want to rebuild your credit history while repaying your personal loan, know that NetCredit does report your payments to both Experian and TransUnion.
Another unique perk from NetCredit?
You don't have to worry about borrower's remorse. That's because you have a window of opportunity that allows you to return your loan funds the next business day if you change your mind for some reason.
Read our full review of NetCredit
NorthStarCash
You could potentially qualify for an installment loan between $1,000 and $10,000 with NorthStarCash.com. It has a national network of lenders so once you submit your application, you could receive an offer that matches your credit profile.
To get started, you'll need to meet a few requirements. These include having a regular income, your own checking account, a valid email address, and both a home and work phone number. Specific direct lenders may have slightly different requirements to qualify, as well as required documentation you may need to submit.
Once you get an offer from NorthStarCash's network, it's up to you to carefully read the terms and conditions of the loan. At that point, there's no obligation to actually take out the loan. If you think the rate is too high or the monthly payments will be too burdensome, you can simply decline.
If you do approve of the loan terms, you just need to e-sign the loan agreement with your direct lender. After that, you may be able to receive your loan funds as quickly as the next day.
Read our full review of NorthStarCash
Bad Credit Personal Loans – Are they really guaranteed?
These loans offer near-automatic approval without even performing a credit check on the applicant.
So if your credit score has suffered and you need financing, you could likely get approved for a guaranteed installment loan for bad credit. Depending on the lender, however, you may need to meet other requirements to qualify for a loan.
For example, many lenders require you to have a bank account. This may be either to deposit the loan funds into or to ensure automatic payments on the due date (similar to payday loans).
Other lenders may require a certain level of monthly income, as well as consistent employment for a certain amount of time. Even if a loan is advertised as "guaranteed" because there's no credit check, it doesn't mean you'll automatically qualify without meeting other eligibility requirements.
It's also important to mention that while there certainly are "predatory" lenders out there, many lenders that offer guaranteed approval with no credit check actually work with borrowers of all credit types.
Some lenders also report your positive payment history to the credit bureaus. That can help you rebuild your credit score over time.
How to Avoid a Cycle of Debt
When considering an installment loan, or any type of financing for that matter, it's important to keep your own financial health in mind.
Most lenders are typically tasked with evaluating whether or not a borrower has the ability to repay. If not, the loan shouldn't be approved. But lenders' formulas for approval don't necessarily take into account all of your financial responsibilities.
That means you need to look at the numbers and make sure that you can truly afford the amount you borrow. Check to see what kind of fees (if any) you'll need to pay, plus how much the principal and interest will cost you each month.
Many people get in trouble when their budgets are too tight after taking out a personal loan. If you're not able to contribute to a savings account and a financial emergency hits, you may have to redirect your loan payments to something else. You're then saddled with tons of fees and a credit score that just drops lower and lower.
You can see why it's important to really take a look at your finances as they are today before taking on any other burdens. Assess what you need the loan funds for and how necessary that is in the grand scheme of your other financial goals.
We know that cash can be tight and a loan can help lighten the load in the short-term. But it's also vital that you think about how to sustain your finances in the long run so that you avoid getting caught in a never-ending cycle of debt.
Other Types of Financing for Poor Credit Borrowers
Installment loans are certainly an option if you need a lump sum of cash. But take a look at a few other forms of financing as well.
It's always best to educate yourself on different types of products and ways to access money so you know which one works best for your specific situation. Here are a few ideas to get the wheels turning.
Online Unsecured Loans
Yes, you'll likely need a credit check to get an online unsecured loan, but there are some lenders that still lend to borrowers with below-average credit.
There are a couple of perks that come with these loans. While your interest rates will still be high, they're less likely to be in the triple-digit range that is often associated with payday loans and some guaranteed loans.
Also, you may be able to get a longer loan term. This can make your monthly payments much more manageable to help you avoid that debt trap. Just be sure to compare the total cost of the loans over time.
Yes, you may pay less month to month, but if a loan is stretched out over several years, you may end up paying more interest over that period. If it loosens your budget to be able to have more flexibility on a regular basis, however, it may be worth it to you.
Cash Advance from Your Credit Card
If you need to pay for something that doesn't allow for a credit card, but still have room on your line of credit, you may be able to get a cash advance. Since you already have the card, you don't have to worry about applying for a new one, which also preserves your credit score.
Oftentimes, you'll have to pay a slightly higher APR on cash advances but if you have plans to repay it in the short-term, you may be able to save compared to high-interest loans.
No matter what type of credit score you have, it's very likely that you can find a financing option out there. If you choose a personal loan with guaranteed approval and no credit check, make sure the rates and terms are truly worth the purpose of the loan.