You don't need the best credit to qualify for a Mariner Finance personal loan, but you will need an established financial history.
With alternative lending standards approved by an actual loan officer, not a computer program, it's easier to get access to funds.
That approval does come with a price, but it may be worth it, depending on your individual situation. Read on to find out the potential pros and cons of a Mariner Finance loan, as well as the details you need on how to apply for one.
Mariner Finance Personal Loans
Personal loans from Mariner Finance can range from $500 to $50,000. If you want a loan for $10,000 or more, you'll need to secure it with personal property assets, such as a vehicle or boat. The lender has one of the higher minimum interest rates online, which is set at 24%.
Rates can go up to 36%. So though they start at a higher threshold, you still might get the same or better offer as another lender depending on your credit history, even if the other lender starts with lower rates.
When you take out a loan with Mariner Finance, you have the option of selecting a loan term anywhere between one and five years. This allows you to choose how aggressively you want to repay the funds. You'll likely incur an origination fee, but the exact amount varies depending on the state in which you live.
Mariner Finance is not one of our top picks for 2023. Click the link below to see which companies we think are better.
Check Out Our Top Picks:

Best Online Personal Loans for 2023
Borrower Profile
Mariner Finance, LLC advertises itself as a lender for individuals with poor credit, but you'll still have to meet several basic requirements to qualify. With a minimum credit score of 580, you don't need a great credit score, although you'll get better rates with a higher credit score.
Additionally, you'll need at least five years of credit history to be considered. And while there's no minimum income level, most borrowers earn between $35,000 and $45,000 annually.
There's no set maximum debt-to-income ratio, but that's certainly something the loan officer considers when evaluating your application. Also, keep in mind that you'll need collateral if you decide to take out a secured loan, which is required for any loan amount over $10,000.
Mariner Finance Application Process
You can begin the application process online for a Mariner Finance personal loan, but you'll need to visit a local branch to continue your application. To get started, fill out the application form on the lender's website. You'll be asked to provide information such as your Social Security number, job and income data, and the closest branch to you.
At that point, Mariner Finance will pull a hard credit check through Equifax. Be aware that this slightly affects your credit score and will be listed as a credit inquiry on your credit report for two years.
Once approved, you'll receive a phone call from a loan specialist and will be asked to visit a branch in person. When you're there, you need to bring documents to verify both your identity and income.
Once You're Approved
After your loan application is approved and finalized, the funds will be deposited into your bank account, as soon as the next business day. Note that the origination fee will be subtracted from that amount, so you'll actually get a little bit less than what you requested.
There are several ways to make payments towards your balance each month, including online, by phone, in person at a branch, or by mail.
You can also set up automatic payments so you don't have to worry about it each month. In addition, there aren't any penalties for paying off your loan early, so you can always put extra money towards your principal to shorten the loan term.
You might be charged fees for situations like making late payments, processing checks, or paying with insufficient funds. The actual amount charged varies by state.
They also do not have a prepayment penalty, so there are no worries if you pay the loan off early.
Mariner Finance Special Features
One of Mariner Finance's most unique features is its over 300 physical branches across the country.
Mariner Finance provides loans in the following states: Alabama, Delaware, Florida, Illinois, Indiana, Kentucky, Louisiana, Maryland, Missouri, New Jersey, New York, North Carolina, Ohio, Pennsylvania, South Carolina, Tennessee, Texas, Utah, Virginia, and Wisconsin.
The application itself only takes five minutes to complete, so it's a quick and easy process. Once submitted, you can call your branch directly to check on its status, rather than wondering what's happening.
Unlike many other lenders, you may use a cosigner on your Mariner Finance personal loan. They're not required to be a family member, giving you flexibility in deciding whom to use.
Mariner Finance History
Based in Baltimore, Maryland, Mariner Finance was founded in 2002 and focuses on flexible and convenient lending options for consumers. The company prides itself on superior customer service, which is something you can take advantage of as a borrower.
They routinely participate in community service outreach programs, including benefit runs, fundraisers, food drives, and more. Mariner Finance has also partnered with the AFSA Education Foundation to create an online consumer finance program called MoneySKILL.
Mariner Finance Reviews
One of the best ways to research online lenders is by reading third-party reviews. You can discover what actual customers are saying about them before you choose to do business with them.
Mariner Finance currently has a Better Business Bureau (BBB) rating of A+, which indicates great customer service. They also have very few complaints. You can find more Mariner Finance reviews at other review sites as well.
What to Know About Mariner Finance Personal Loans
When considering a personal loan, whether from Mariner Finance or another lender, you should always ask yourself a few questions to ensure you're making the best decision. After all, a personal loan is a big financial commitment; you'll likely be making those payments for at least the next few years.
Go through a few simple mental exercises to determine the best path forward for your own situation. Once you do that, you'll be able to rest easy knowing that you've made a sound, informed choice.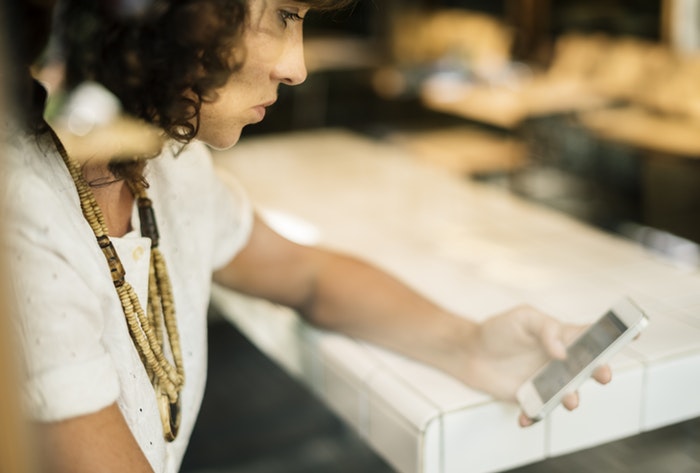 Why do you need a personal loan?
Personal loans can be expensive; you'll be paying interest for years, not to mention origination and other potential fees. So it's vital to really think through the decision and ensure that the benefits of getting the loan outweigh the costs involved.
If your interest rate is exceptionally high, you might think twice about getting a loan for a non-necessity such as a vacation or a large wedding. But if you're getting ready to sell your house and can make back the money quickly with a few home renovations, then maybe it's a worthwhile idea.
Or perhaps you want to consolidate your debt. But, again, think about the total cost of the loan, not just the monthly payments, and determine whether or not it's worth it.
What risks are involved in taking out a personal loan?
Personal loans add another regular monthly payment to your other financial obligations. Take a look at that figure when you accept the loan and decide how much of a burden it will add to your budget. You'll still want to have a buffer to contribute to your savings account.
Another consideration: does your loan require collateral? With secured personal loans, you'll need to put up an asset like your car, which they can repossess if you default on your loan. That's a big risk.
If you get a Mariner Finance loan with a cosigner, remember that your performance in making regular and on-time payments directly affects that person's credit score. So don't forget to weigh all of these issues before making up your mind.
How else can you meet your financial needs?
Personal loans can be a great way to finance a major purchase in your life, but it's not the only way. While some people don't like to mix family and money, you can always ask for an interest-free loan from someone you trust (and who trusts you as well).
If you're dealing with overwhelming debt, you might want to research debt settlement programs rather than going straight for a debt consolidation loan. It's helpful to contact a debt counselor in these situations to get an unbiased opinion on your finances.
Another option for getting cash is if you have equity in your home. You can either get a home equity line of credit or do a cash-out refinance. Interest rates are often lower with these products, but on top of the equity, you'll need good credit to qualify.
Are you getting the best offer?
Once you decide that a loan is right for you, shop around for the best lender. For example, Mariner Finance caters to borrowers with poor credit scores, but you still need a substantial credit history.
Do your research to find out which lenders cater to your credit profile, then get pre-approvals to compare which one offers you the best loan terms. From there, it's just a matter of time before you receive your funds to accomplish your financial goals.
Still Searching?
Check out our other personal loan reviews below to continue exploring your options.