Homebuyers looking to escape the hustle and bustle of city life may qualify for a USDA loan, which comes with a variety of benefits. This government-sponsored loan program focuses on houses that are located in designated rural areas.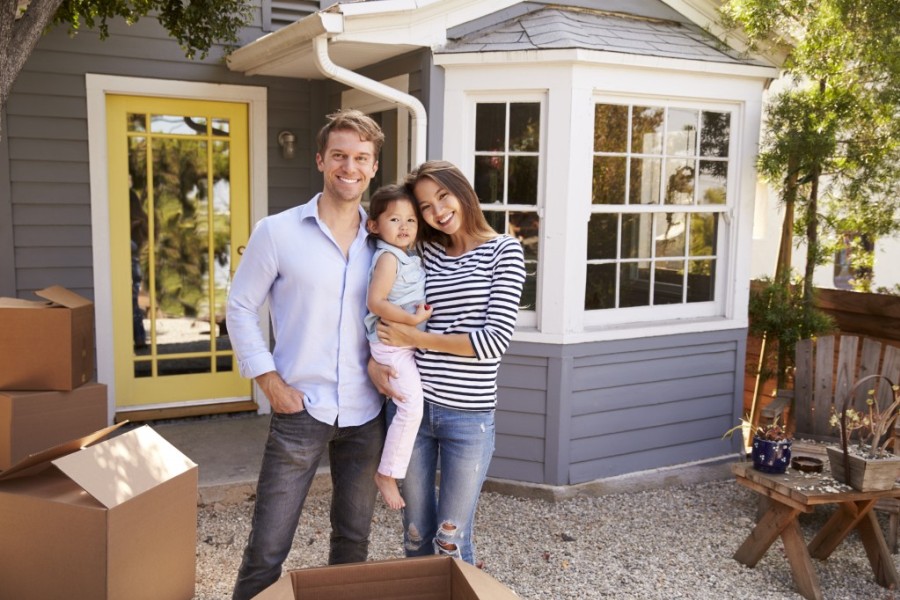 So, what is a USDA loan?
A USDA home loan is a zero down payment mortgage for eligible rural and suburban homebuyers offered by the United States Department of Agriculture. USDA loans are issued through the USDA Rural Development Guaranteed Housing Loan Program.
One of the biggest draws is that USDA loans don't require any down payment, so you can purchase your own home with a minimal amount of cash.
If this sounds like a good opportunity, you may be right.
Keep reading to find out all the details of what to expect with a USDA loan.
What qualifies for a USDA loan?
You might be surprised at the wide variety of properties that are eligible for purchase through the USDA loan program.
While you won't find any homes located in a major metropolitan area, you may be able to find some in certain suburban areas.
You'll find the widest selection available in rural areas since the purpose of the program is to strengthen these communities.
How can you find out if a home you're interested in qualifies?
You can simply input the address into the USDA website. In addition to the location, eligible homes must usually be 2,000 square feet or less and not have a market value that's above the local loan limit. They also can't have swimming pools or be designed for producing income.
See also: First-Time Home Buyer Grants and Programs
Three Types of USDA Home Loans
There are actually three types of home loans available through the USDA. Here's a quick breakdown of each one.
Guaranteed Loans
These have the broadest eligibility requirements and are backed by the USDA but originated and serviced by a mortgage lender. You typically don't have to pay a down payment but will incur a mortgage insurance premium if you put down less than 20%. Homebuyers in this program can also qualify for low interest rates.
Direct Loans
Buyers who are considered to be in the low- and very low-income categories may qualify for a direct loan. Interest rates can go as low as 1% with certain subsidies.
Loans and Grants for Home Improvement
If you already own an eligible property and meet the income requirements, you could qualify for home improvement funding from the USDA. Loans can go as high as $20,000 and have pretty favorable repayment terms. Grants can be awarded up to $7,500.
What credit score do you need for a USDA loan?
When applying for a guaranteed USDA loan, you'll need to meet a few basic credit requirements. If your credit score is at least 640, you can get your application processed more quickly.
What happens if your score is under 640?
Your application isn't automatically denied, but it will go through stricter underwriting guidelines to make sure you can handle the payments.
All applicants may not have any accounts on their credit reports that have been in collections over the last 12-month period. However, you may be able to maintain eligibility of you can demonstrate that your credit was damaged because of a medical issue or something else outside of your control.
Additionally, your USDA loan application may also be approved if you have a limited credit history. You will, however, need to supply other credit references, like your utility payments or monthly rent.
USDA Income Limits
There are income limits for USDA loans, but they're determined by a variety of factors. One of the biggest guidelines is the median income for your local city or county. You can reference this USDA map to determine the limits for your area.
You'll also see columns with different limits based on the size of your family. The larger your family, the more amount of money you can earn each year to be eligible. There are also different tiers of eligibility. Guaranteed loans, for example, call for moderate income, while direct loans require applicants to be in the low- to very low-income categories.
Finally, you must receive a dependable income in order to be eligible for a USDA loan. Usually, the minimum length of time is the previous 24 months.
If you have questions about your eligibility, you can contact a mortgage lender that specializes in USDA loans. Just be sure to ask so you don't waste your time relaying your personal information to a lender who doesn't understand the nuances of USDA loans.
Real estate agents that work in a rural area may also be able to point you in the right direction since they're likely to have more experience with clients utilizing these programs.
Are there any other eligibility requirements?
Each lender can apply its own requirements as long as they meet the USDA's basic guidelines. One of these is that applicants must be either a U.S. citizen or hold permanent residency in the U.S.
The lender will also look at your entire financial picture in addition to your credit history and current income. One of the guidelines surrounds PITI, which is your principal, interest, insurance, and taxes and combine to total your monthly payment.
This amount can't be more than 29% of your pre-tax monthly income. So if you make $3,000 your total monthly payment would have to be less than $900.
Another requirement is what's called your debt-to-income ratio. Again, looking at your income, your lender will then compare your monthly debt payments. Your lender will then compare your monthly debt payments. Your debts must be no more than 41% of your monthly income. Remember, they're going to include your mortgage payment in that amount.
What does this look like using our $3,000 per month income example?
Your total monthly debt payments should be less than $1,230. You may, however, qualify for a higher debt ratio if your credit score is 680 or better.
Bottom Line
A USDA loan is a great way to purchase your home without having to save up for a large down payment — or any at all. Start off by checking your income eligibility then start browsing properties in your area. It's also helpful to talk with a USDA lender right from the beginning so you can get an idea of your qualification.